FEATURES:
1. All-row crop irrigation compatible with overhead irrigation on a solid set, portable and permanent systems.
2. Applied in greenhouse, meadow, fruit trees on the downspout, garden, flower seedlings, grass, vegetables, etc.
3. Large micro spay under film of watermelon, vegetables, wheat, medicinal herbs, nursery stock, etc.
4. Applied to golf course, outdoor agriculture. Designed for field irrigation and field edges.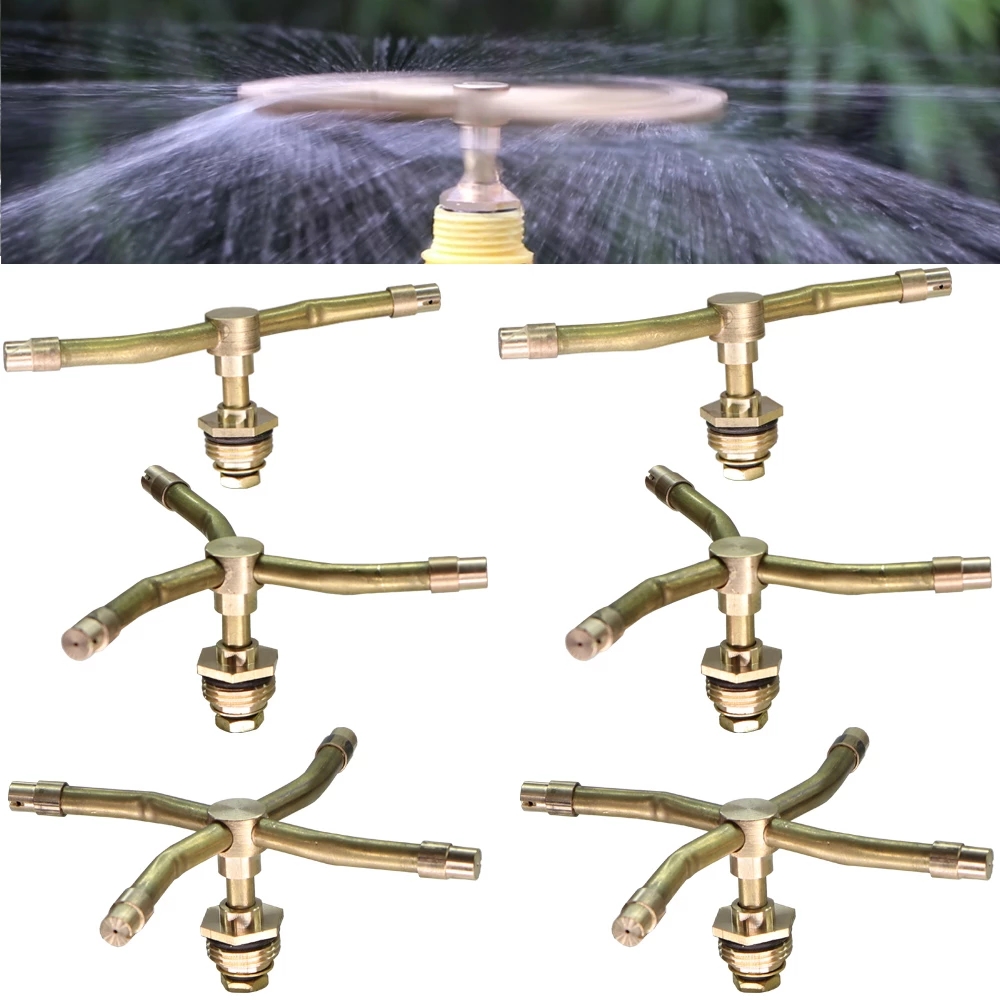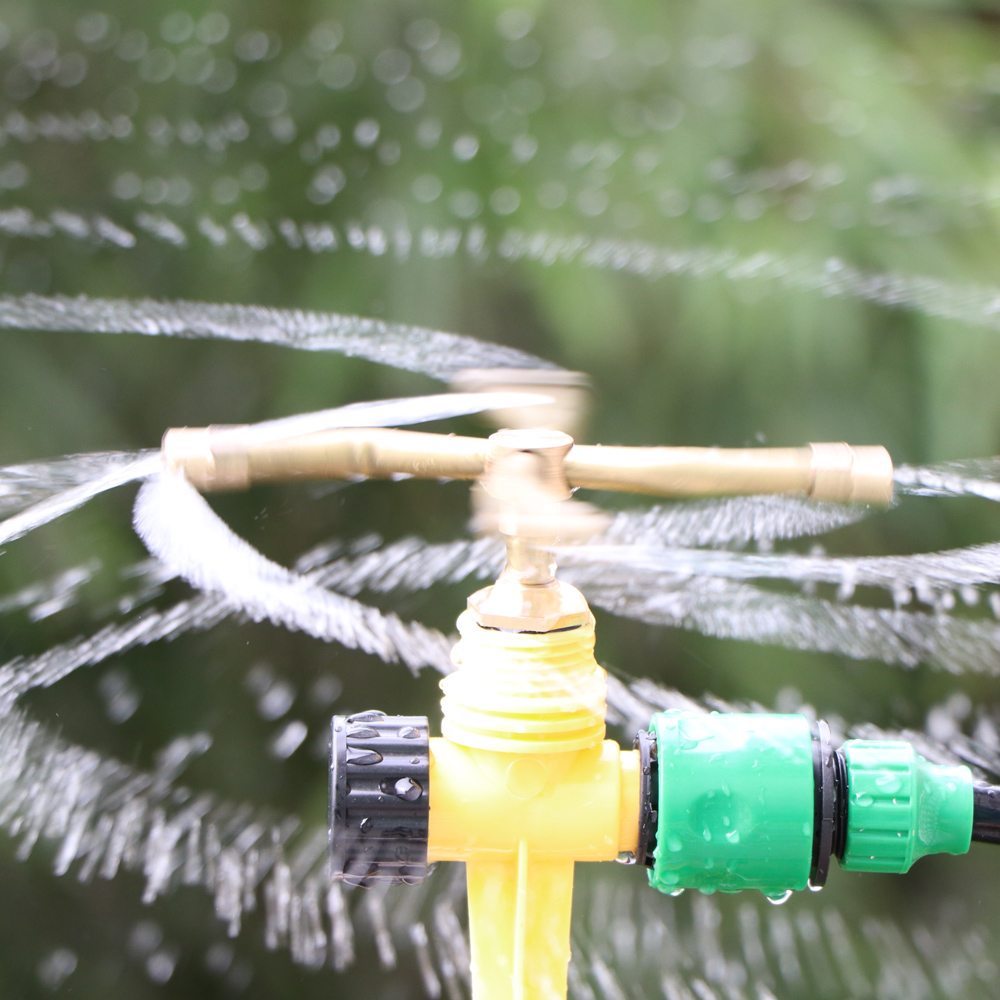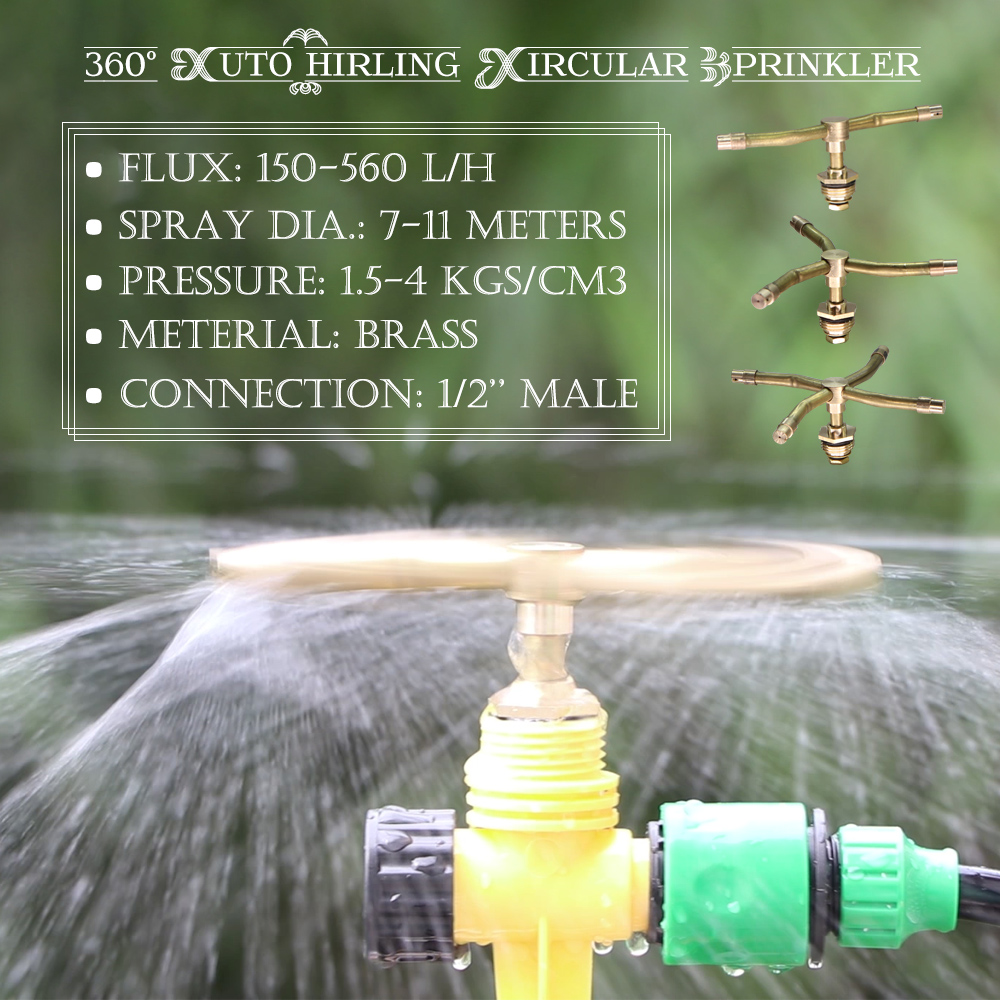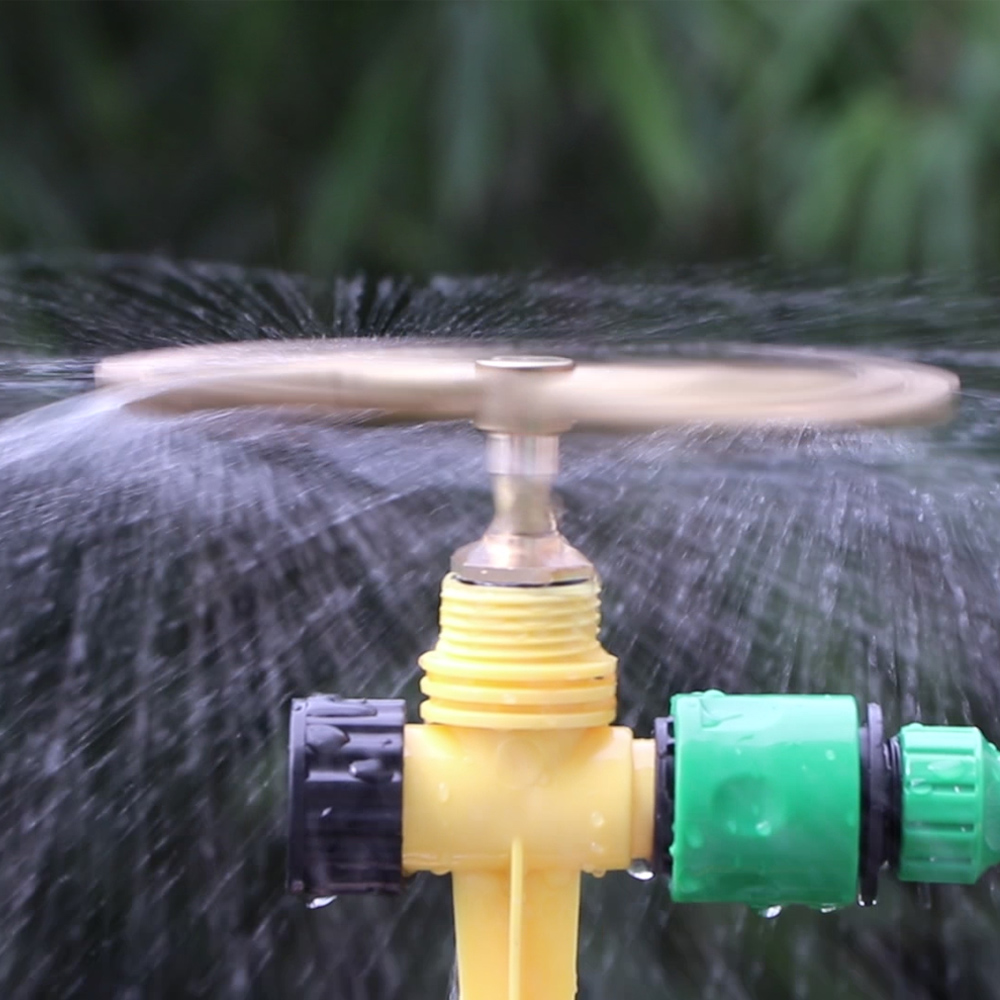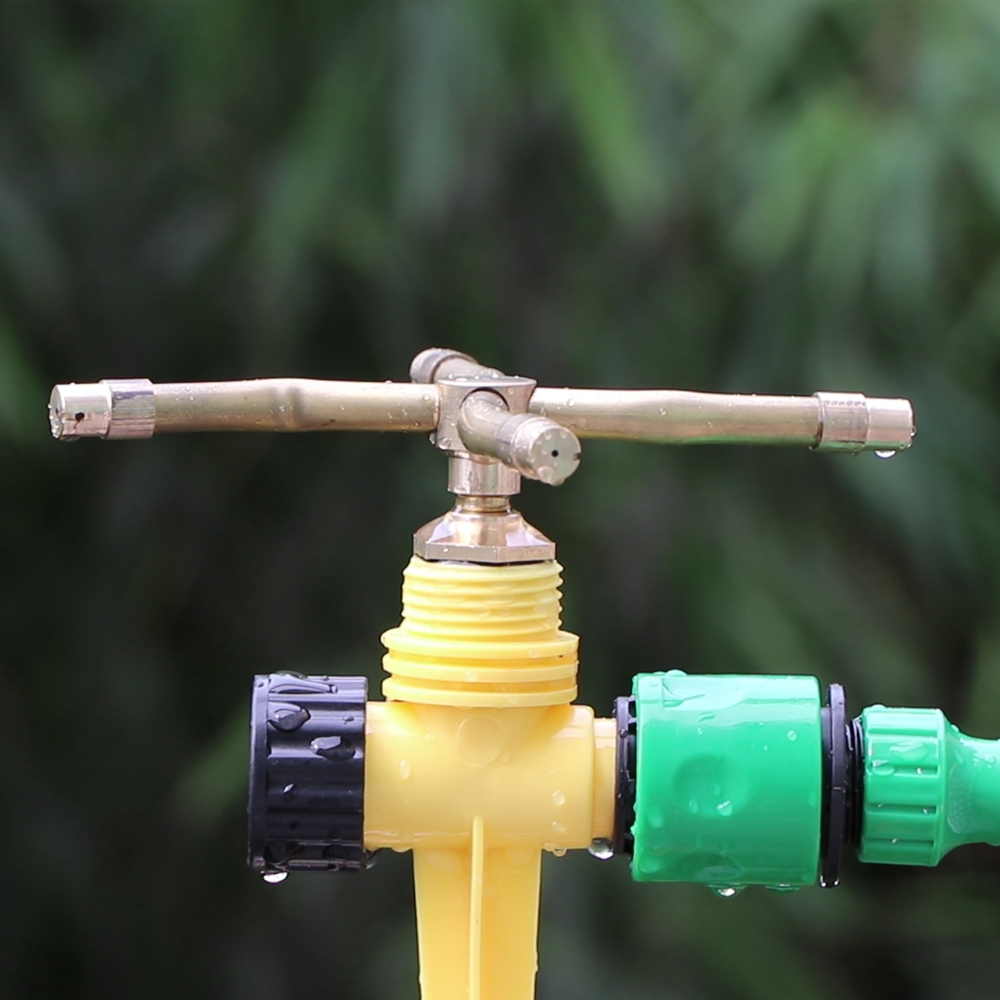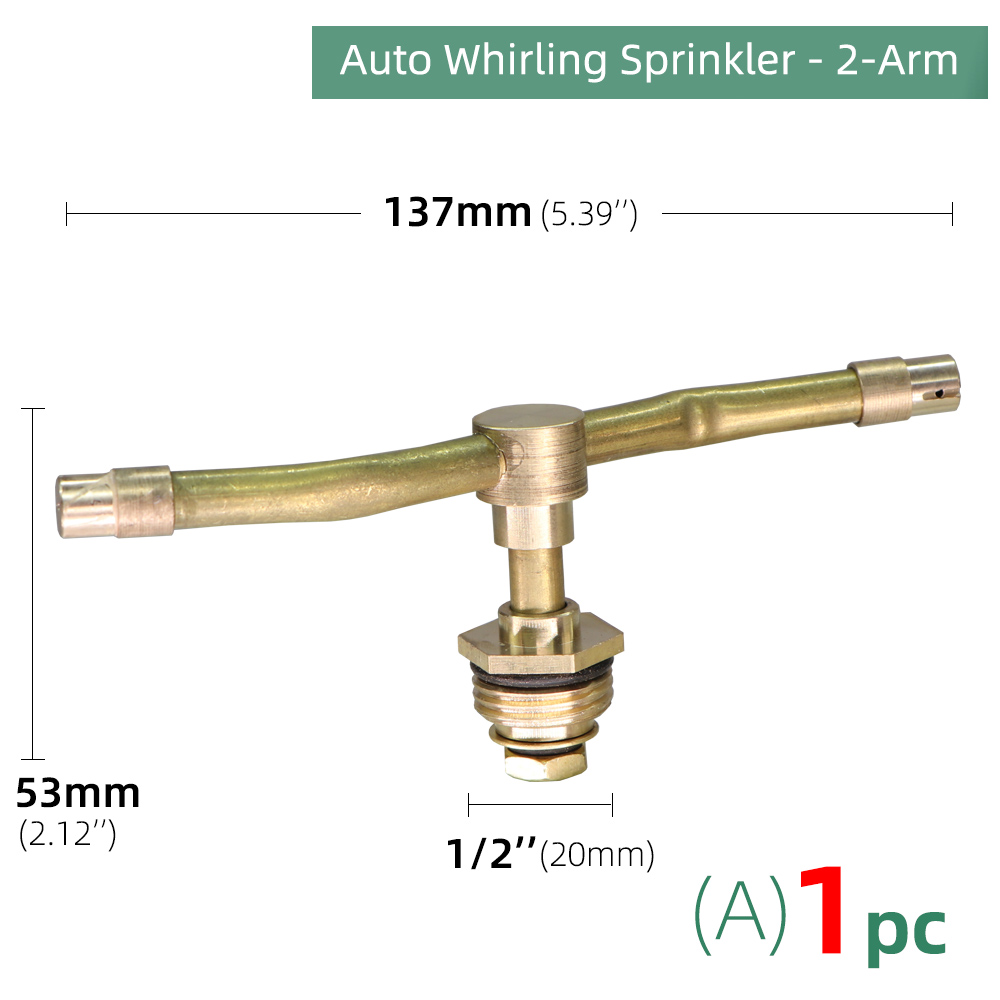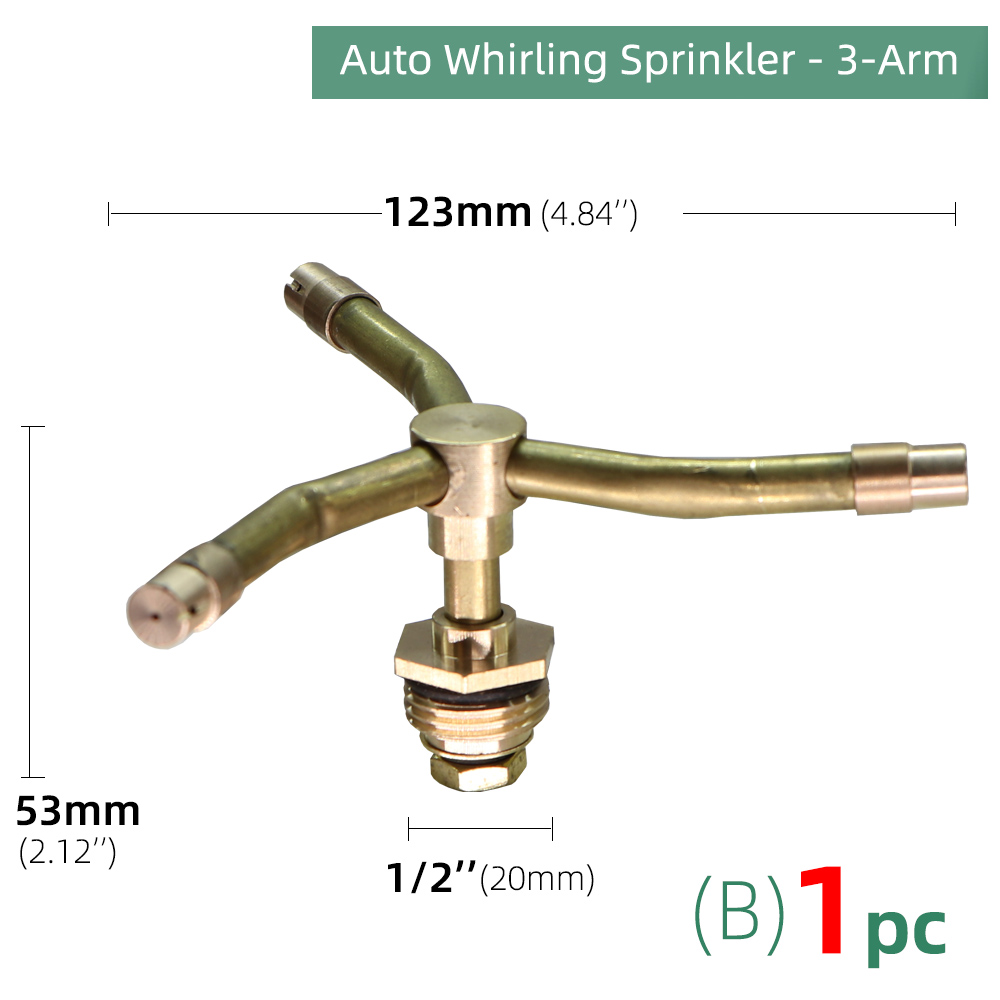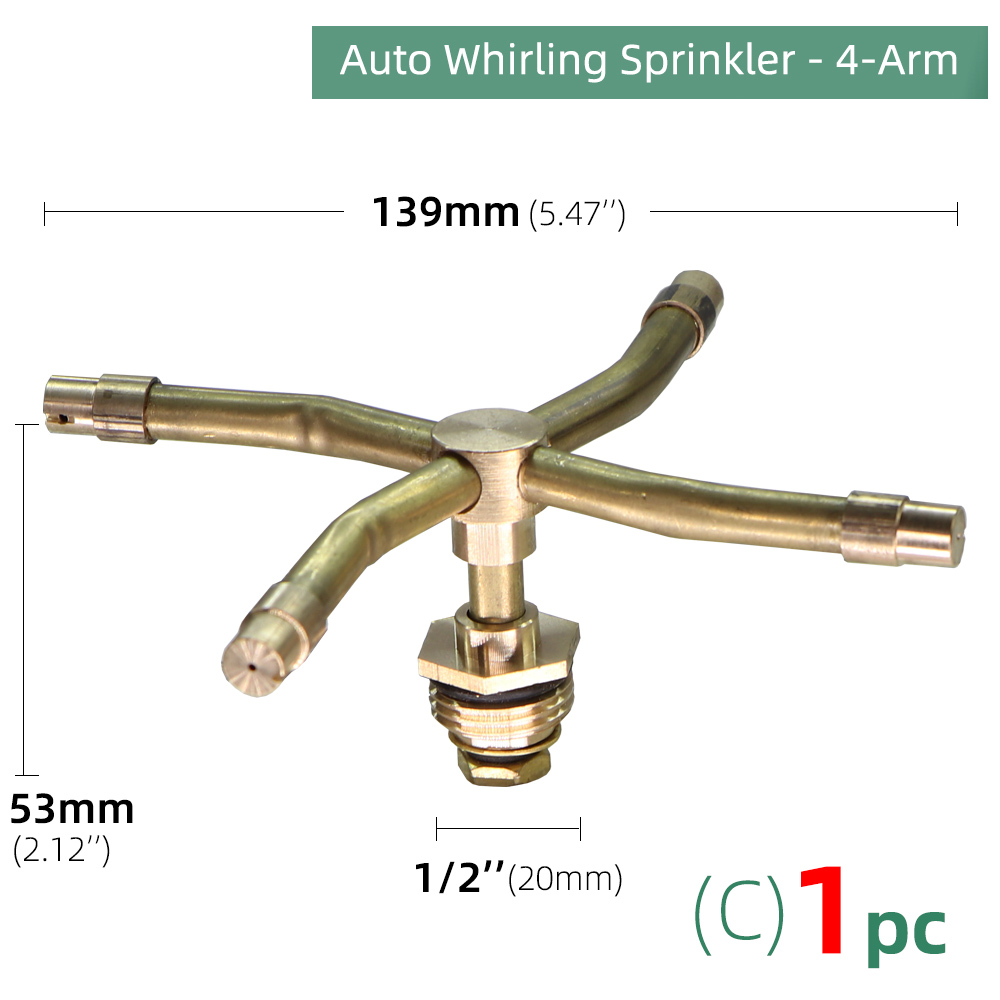 Characteristic:
Name: MUCIAKIE 1PC 2/3/4 Arm Copper Rotary Sprinkler
Quantity: 1 piece
Material: brass
Sprinkler size: 1/2 inch (20mm) male thread
Type: 2/3/4 arm
2 arms: 13.4x5.5cm (5.28 '' x 2.17 ''); 3 arms: 7.5x5.5cm (2.95 '' x 2.17 ''); 4 arms: 14x5.5cm (5.51 '' x 2.17 '')
Working pressure: 100-150 kpa
Water flow: 150-680l / H
Spray diameter: 7-11 meters