Measuring and sawing mitre angles usually requires two separate tools and cannot be done in one go.
And the transfer of the correct measured angle to the saw is both tedious and error-prone.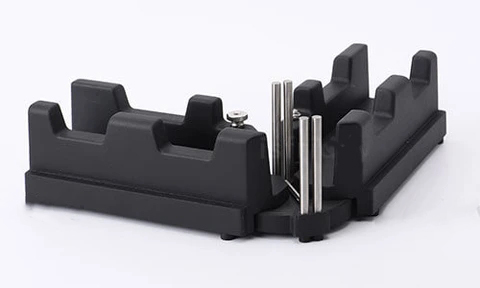 The 2-in-1 Mitre Measuring Cutting Tool for measuring and sawing precise bevels is a practical and efficient product that guarantees you a perfect fit on your baseboard without the need for an angled bevel gauge!
Main Features
▶ A 2-in-1 Tool For Efficiency
Both the mitre angle can be measured and the cut completed, eliminating the need to use multiple tools and avoiding errors when transferring the correct angle to the saw.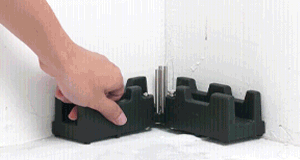 ▶ Accurate Measurement
2 moving arms for measuring angles from 85 to 180° can be used directly to measure all angles within this range.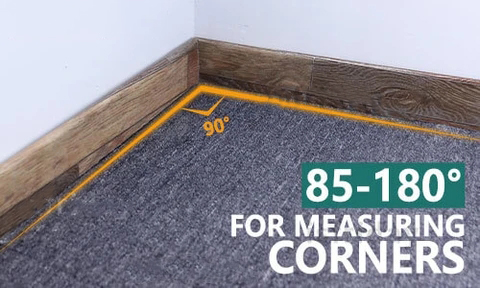 ▶ Precise Sawing
With the integrated guide pin for the saw, the baseboard is placed on the provided guide plate and the sawing is carried out using the back saw for precise and error-free mitre cutting.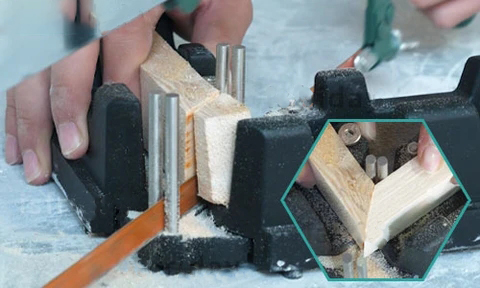 ▶ Practical Measuring + Cutting Tool
Used to solve the problem of cutting corners in skirtings or recesses where special measuring tools are required, for pipeline installation, home improvement, carpentry work.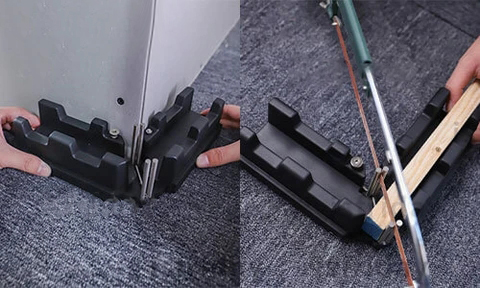 Suitable for baseboard up to 30 mm wide.
Specifications
Product Weight
Product Size
(L x W x H)
Package Contents

2-in-1 Mitre Measuring Cutting Tool × 1

Material
ABS+PC+Stainless Steel
Note
Due to manual measurements, please allow slight measurement deviations.