Adapt it to your needs
This revolutionary toolkit meets the needs for both professional use and home "do-it-yourself" repairs. It was designed for multi-purpose use, as it can be adapted to many combinations in order to reach tight and narrow spaces.

Multi-function
It's detachable and interchangeable handle allows you to create several ratchet combinations.

A must-have tool for every handyman!
Stop wasting time and avoid frustration!
The heads and bits are magnetic and differentiated by color. You will be able to quickly identify the piece and set the tool to your specific need.
This tool will cover all essential head/bit specifications. You can basically repair any device in categories like Computers, Home Appliances, Bicycles, Furniture and Drones with this SINGLE tool set.
Allen (Hexagon), Slotted, Phillips, Pozidriv and Torx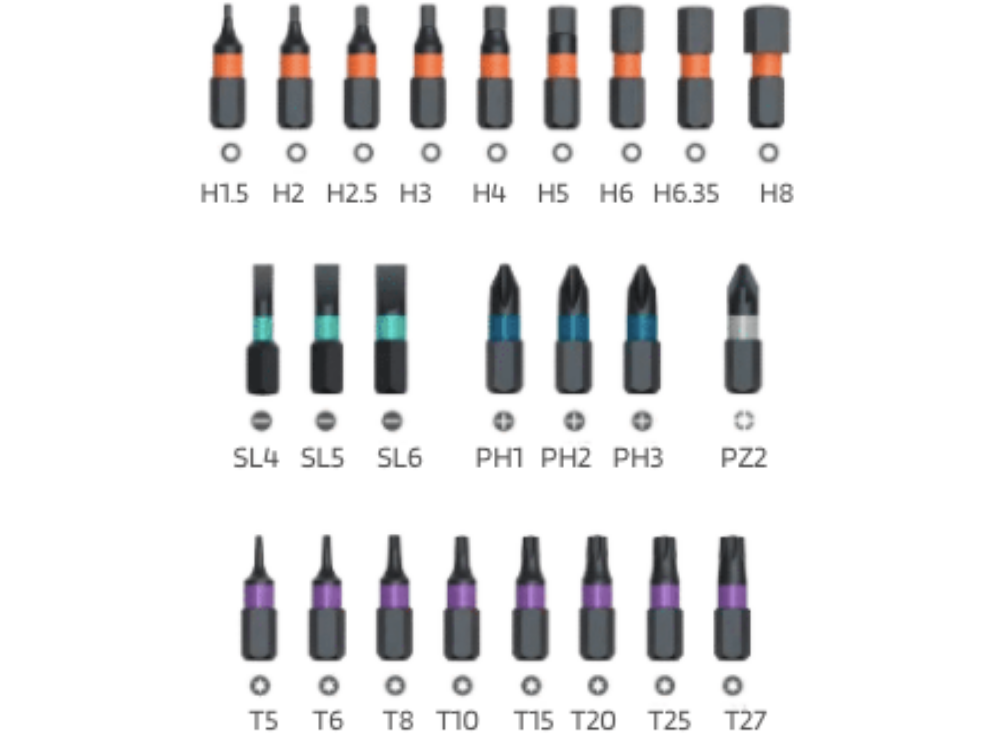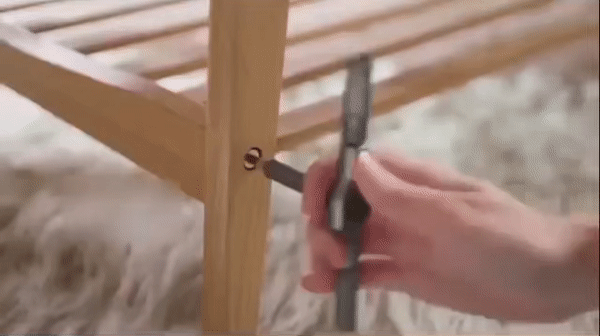 The ratchet wrench can tighten and loosen with incredible accuracy and so little effort!
A high-torque ratchet wrench
A delicate gear ratcheting system that only needs a 6.2 degree sweep.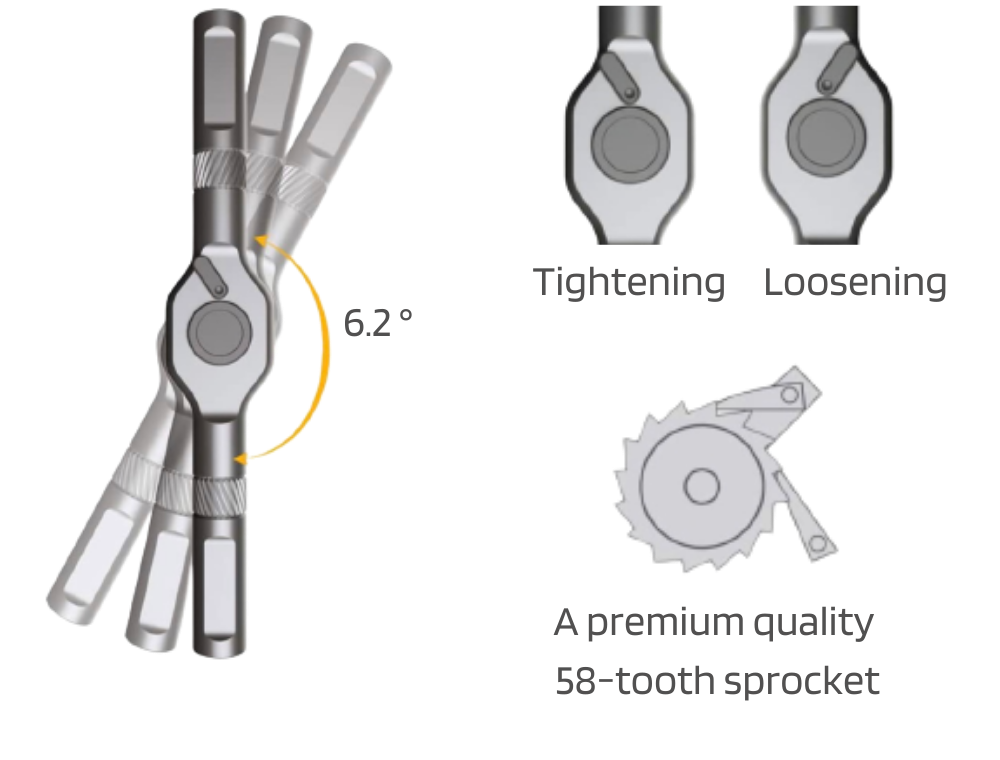 A labor-saving design
Say goodbye to old, rusty toolboxes. This set comes in a light weight, portable and stylish box. You can take it anywhere, and it won't occupy much space. You could even take it in a biking trip and it won't bother you at all.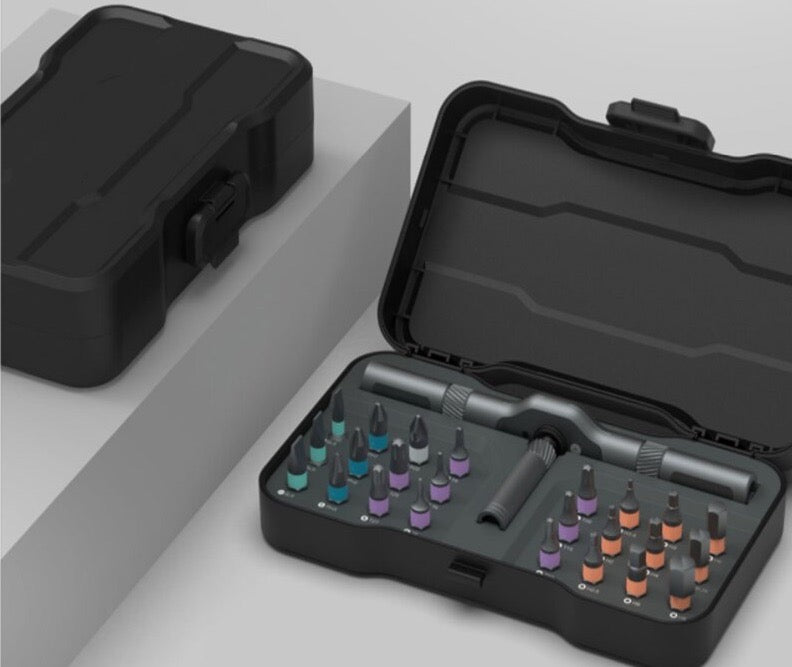 Tool-Box Dimensions: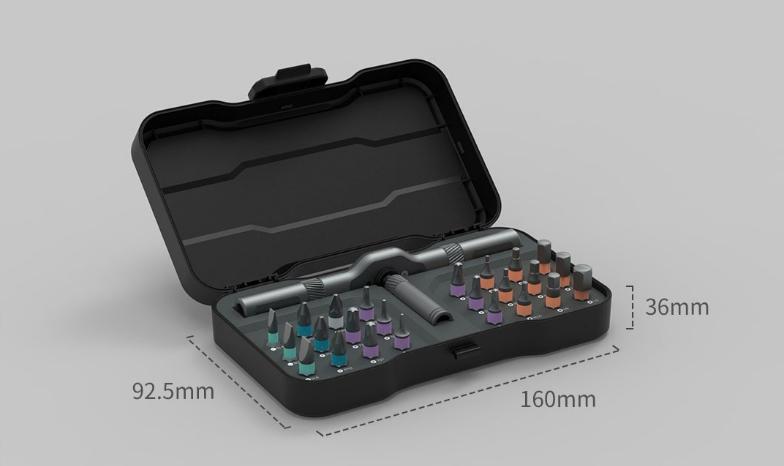 Industrial grade S2 chromium molybdenum alloy steel made screwdriver heads, with continuous heat treatment process. Assisted high precision CNC integrated molding with carburizing thermal refining, industrial grade service life, hard but not brittle and very tough.