Multi-functional snap and grip wrench set that automatically adapts to any nuts or bolt's shape and size.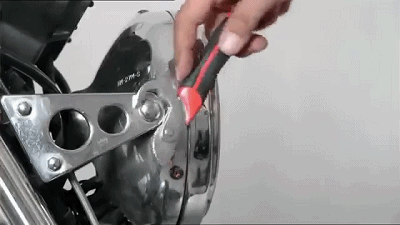 The ergonomic and self-adjusting design allows you to fix taps, valves, pipes, radiator boiler, wheels, and more. No more buying and carrying separate tools for different purposes, just one tool will take care of all your needs!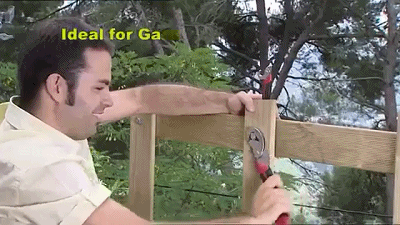 FEATURES
· Set of Two: The small wrench comes with 2 adjustable heads for small nuts and bolts while the big wrench takes care of big nuts and bolts. Both the wrenches are self-adjusting.
· Portable and Compact: Portable and lightweight, it can be easily carried or stored inside a toolbox or bag.
Automaticaly fits the size and shape of nuts and bolts from 9 to 32mm.
·Universal Fit:Compatible with all types and sizes ofnuts and bolts.Instant solution for all your plumbing and repairing needs and a must-have for every toolkit.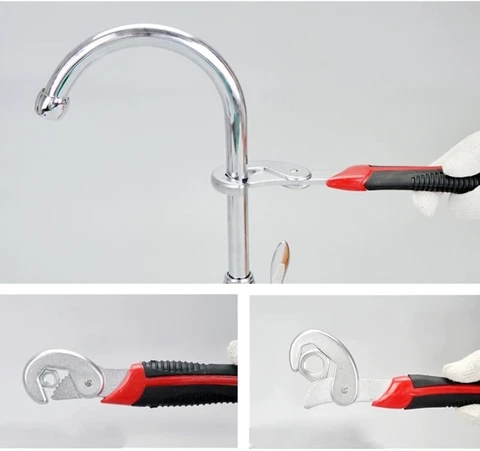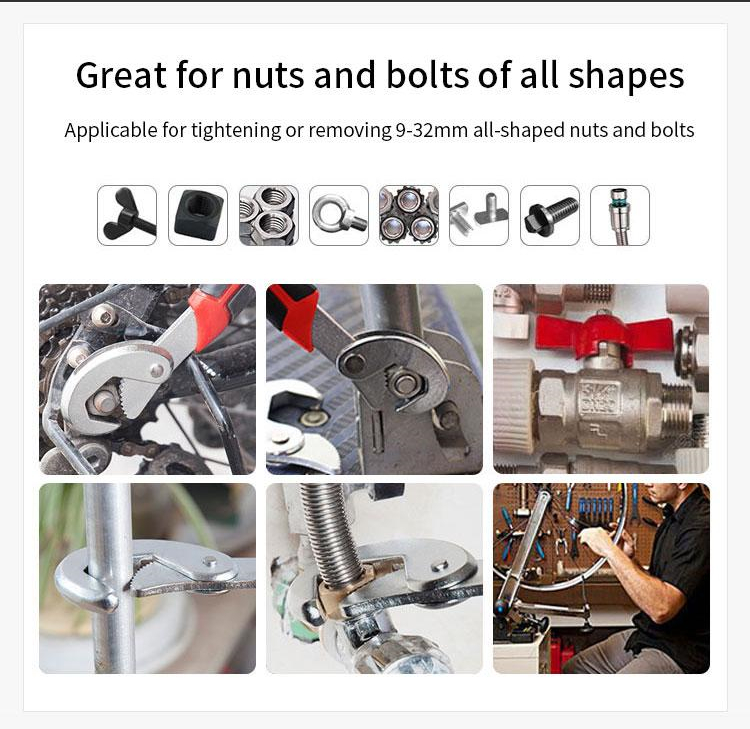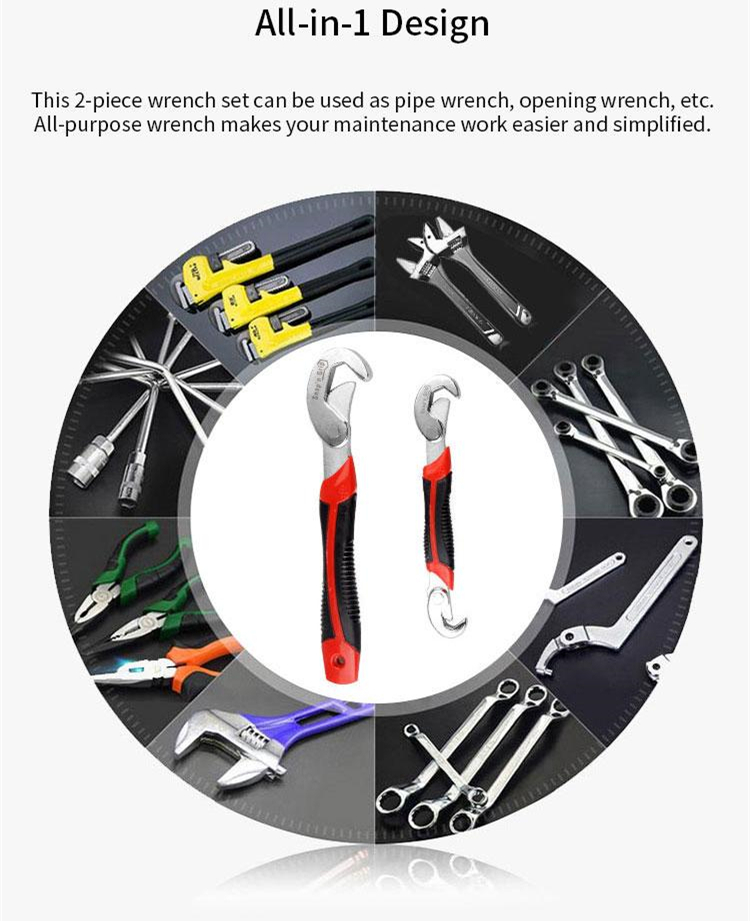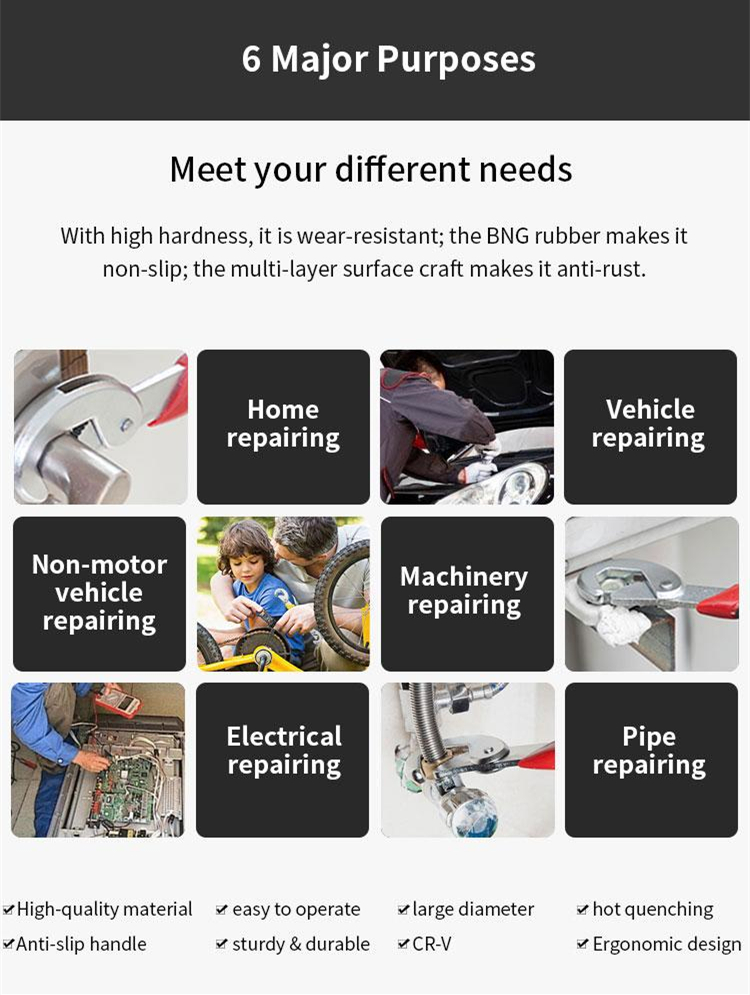 Budget-Friendly:Practical and efficient tool.No needfor having multiple wrenches of different sizes,this handy wrench set works like a charm for all bolt shapes and sizes.
Premium Quality:Made with high-grade Stainless Steel and ABS,ensures sturdiness and durability.Just clamp on a bolt and the wrench will automatically adjust to the bolt size.