💎The light will turns on automatically when opening the cabinet, and the light turns off when closing the cabinet, you don't need to take a flashlight when find something in cabinet.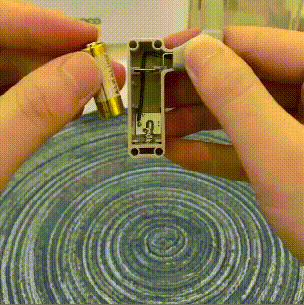 Cabinet Hinge LED Sensor Light is as automatic as a motion sensor light, designed with automatically turn on / off function. With a press-contact switch, this cabinet lamp will be pressed down to cut off the battery power when the cabinet door is closed. No longer taking a flashlight when you find something in the cabinet! This LED cabinet light is practical and affordable, perfect for closet lighting, wardrobe lighting, kitchen cabinet lighting.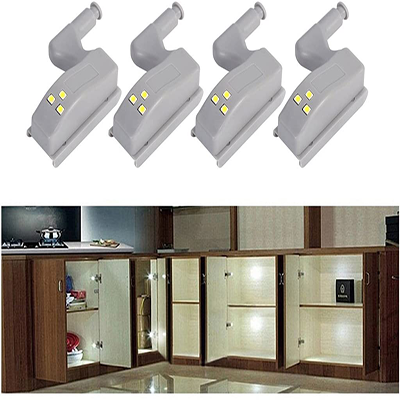 No need to take a flashlight or find stuffs in dark, just need to open the door, you will find the things you want conveniently
It will bring much convenience for you when you find stuffs in your home cabinet, cupboard,closet or wardrobe. It is really a practical and affordable cabinet light.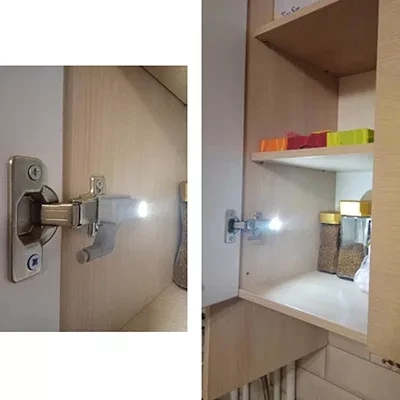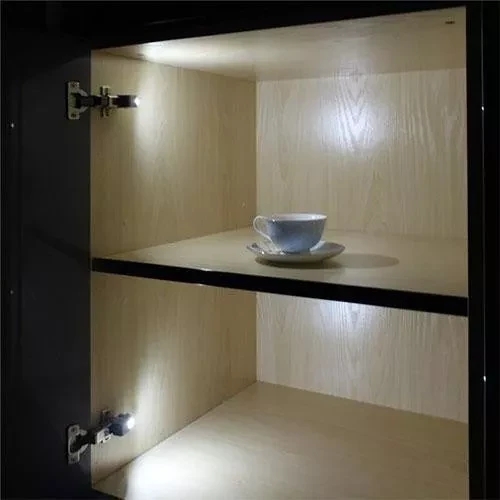 Suitable all the hinge which the screw can be remove
Easy installation:You can install it within minutes on almost any hinges, be it on cabinets, pantries, closets, wardrobes, and more. It's perfect for the bedroom, kitchen, office, or really anywhere you have deep dark cabinets.
Energy-saving & won't damage cabinets:This smart light automatically shuts off when you close your cabinets. Made of high-quality ABS plastic, it doesn't add weight or damage to your hinges. It's also powered by an easily replaceable 23A 12-volt battery .
This product is small in size, will not cause any changes, and can easily illuminate your wardrobe for you.
Long product life, can be used for a long time.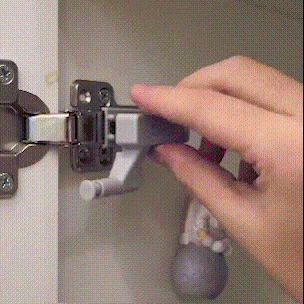 How To Install:
Screwing off the screws of hinge, put the base part on it correctly.
Using screws to screw up the hinge and base part.
Installing the battery(Not included) in the led light.
Inserting the led light to the base part.
Finishing the whole installation.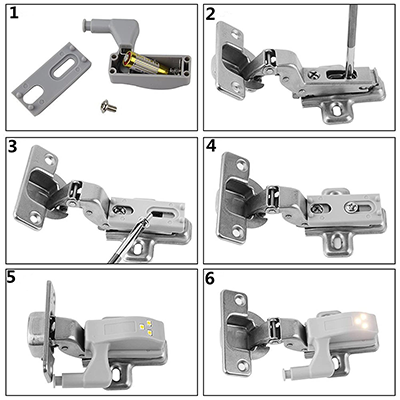 Product Specifications:
Package includes: (1/2/5) pcs of Cabinet Hinge LED Sensor Light
Material: ABS Plastic + LED
Weight: 13.1 g
Cabinet Hinge Light Color: Gray
LED color: Cold White, Warm White
Powered by: 1 x 23A 12V battery
Wattage:0-5W
Lifespan: 50000 Hours