Grease Coupler is compatible with all grease guns and grease fittings. It does not leak once locked on and will not pop off under pressure. No hands are needed to align or hold the coupler in place while greasing. You have both hands free to operate your grease gun and know that the grease will go in, not on, your machine. Guaranteed.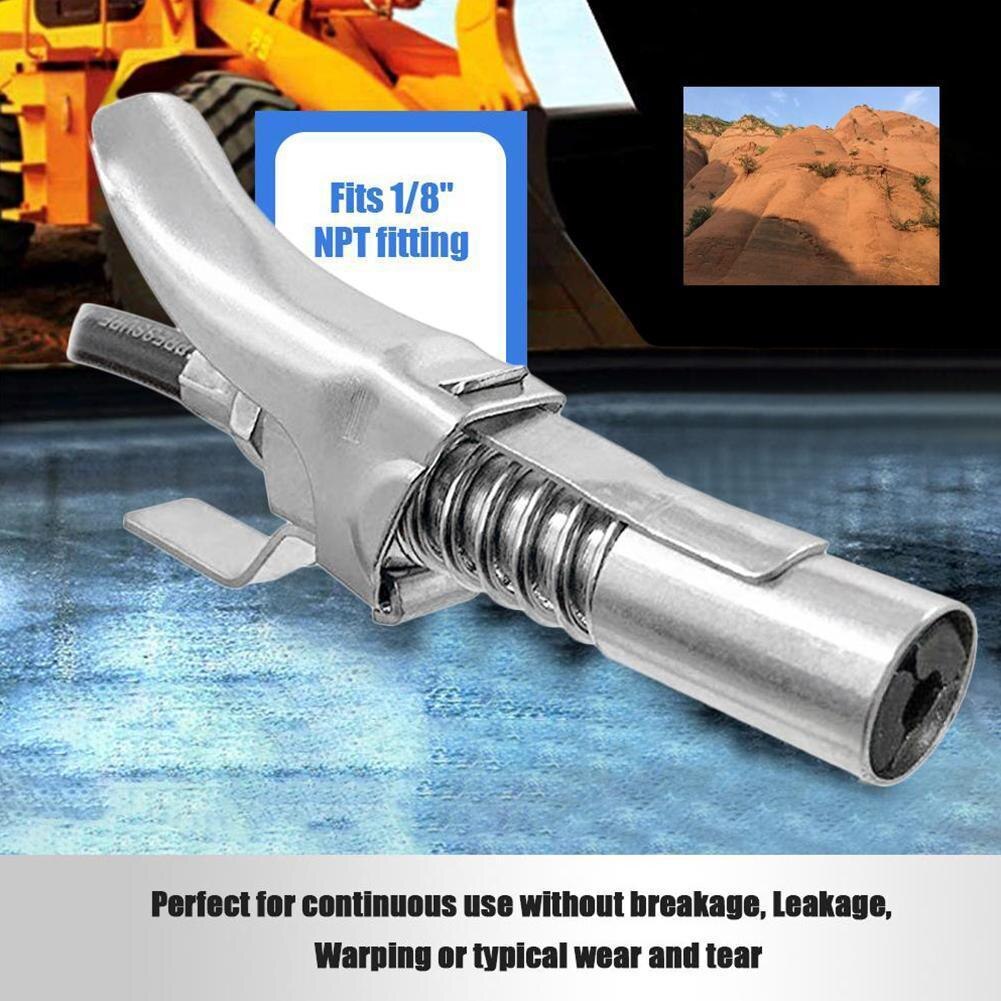 It has a unique sliding sleeve, activated by a thumb lever. The sleeve locks the four spring-steel jaws onto the Zerk fitting, and releases the jaws by pushing on the thumb lever. When the jaws are locked onto the Zerk, a leak-proof seal is created. The locked connection is positive and rigid preventing the coupler from coming loose and breaking the leak-proof seal. If a fitting becomes pressurized, especially a recessed one, just depress the thumb lever and release the coupler.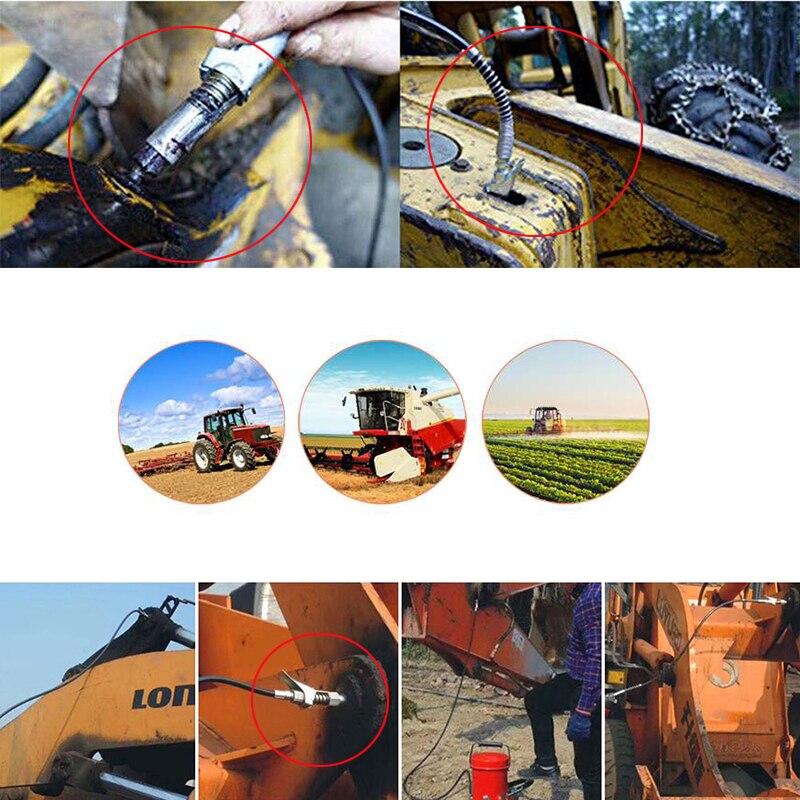 Locks on, does not leak. Rated up to 10,000 PSI
Easily disconnects, even under pressure. No more broken Zerks
1/8" NPT compatible with all grease guns - battery, pneumatic, manual
Grease goes in, not on, the machine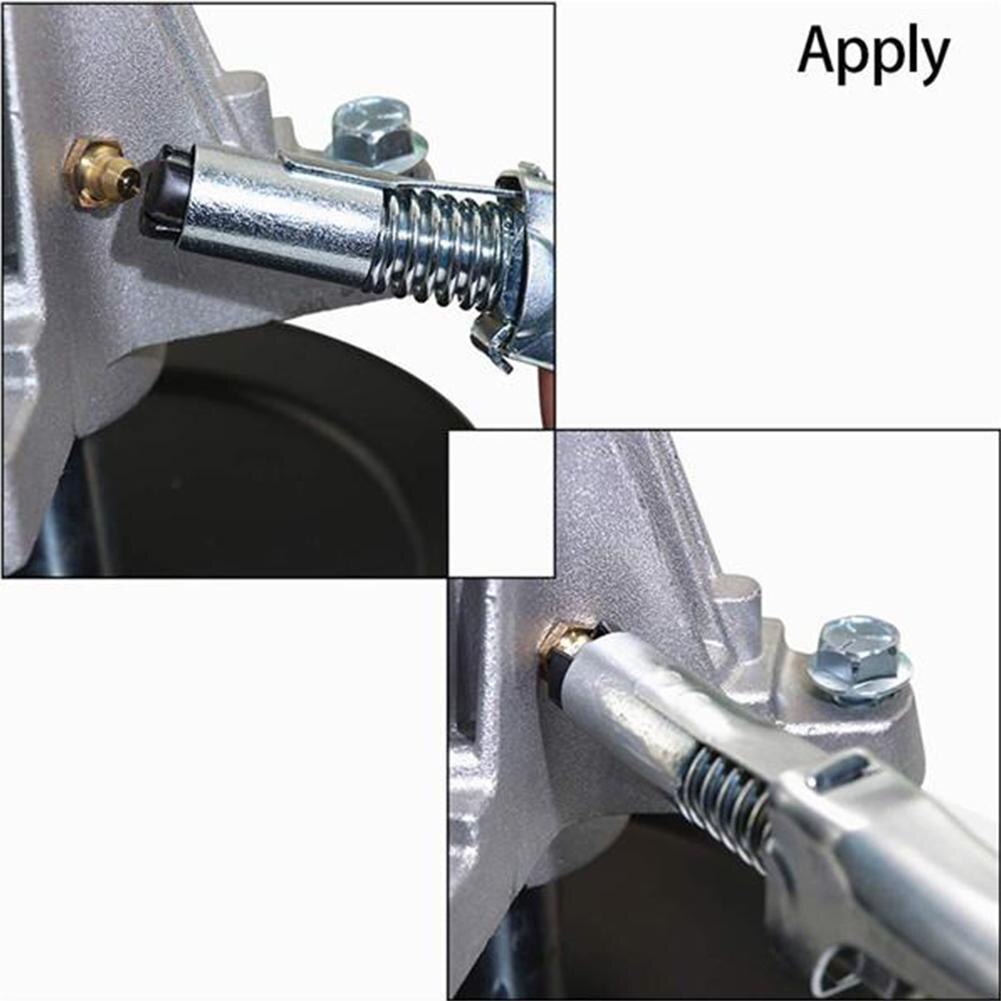 Works on all Zerk fittings, SAE and metric
World's original locking grease coupler.
Includes a rebuild kit! It is the world's only rebuildable grease coupler. Lowest lifetime cost.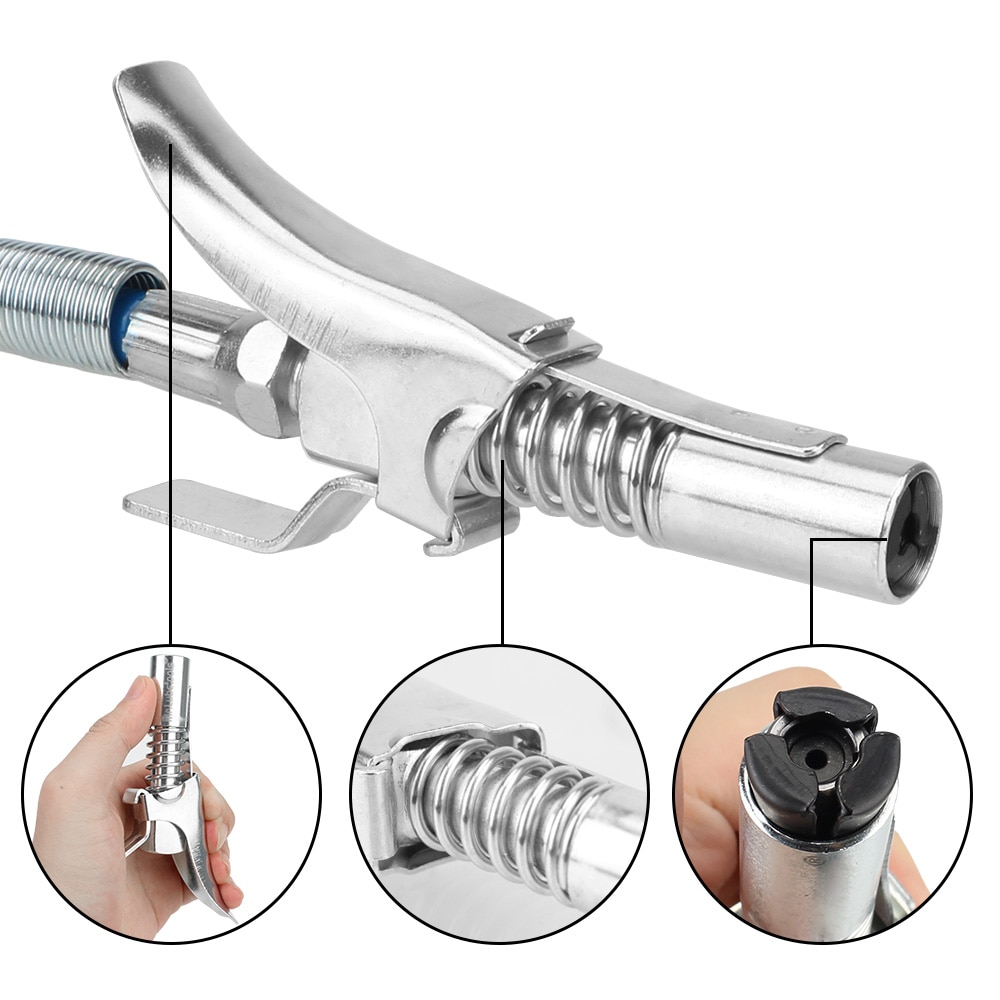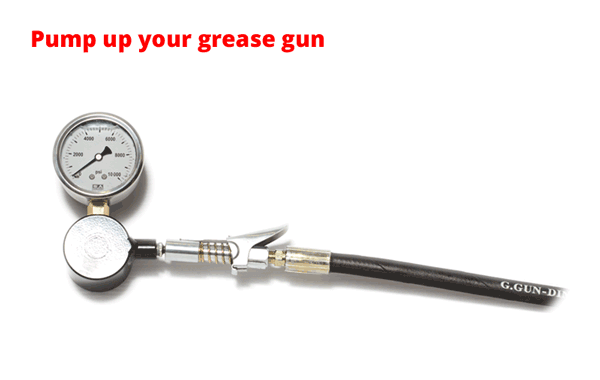 HANDS-FREE, LEAK-FREE GREASING IS A REALITY
The Okawood Grease Coupler is rated to 10,000 PSI (690 Bar) and will not release under pressure. No hands are needed to align the coupler or keep it attached. No leaking grease, and no problem using both hands to pump your grease gun, or move around the machine.
Eliminate frustration from machine maintenance by using the only grease coupler that is guaranteed not to leak and not to pop off under pressure.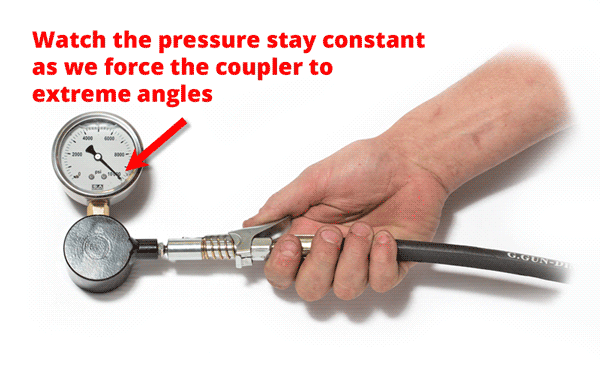 GREASE SMARTER, NOT HARDER
The Okawood® Grease Coupler will work to its full potential, even at extreme angles. Once it is locked on you have the peace of mind that it will not pop off, will not leak, and grease is going into the bearings that need it, and not onto your machine. Stop fighting with old greasing equipment that can't be trusted and upgrade to the grease coupler that almost makes greasing fun.