With advanced laser level technology,✨ committed itself to providing solutions for a wide variety of applications of greater accuracy and precision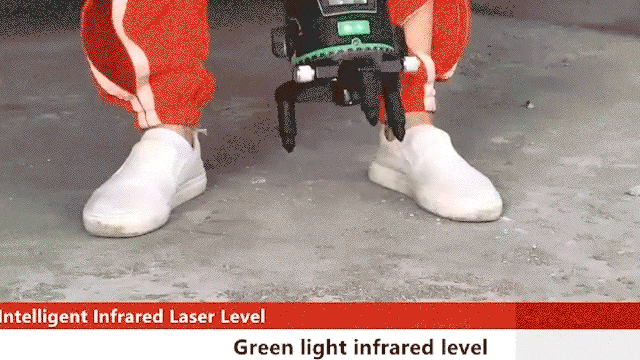 Best Price & Quality for a 3D Green Laser Level Self Leveling 2/3/5/12 Lines Laser Level 360 / Measuring Instruments Rotary / Tripod for Laser Levels Measure Tool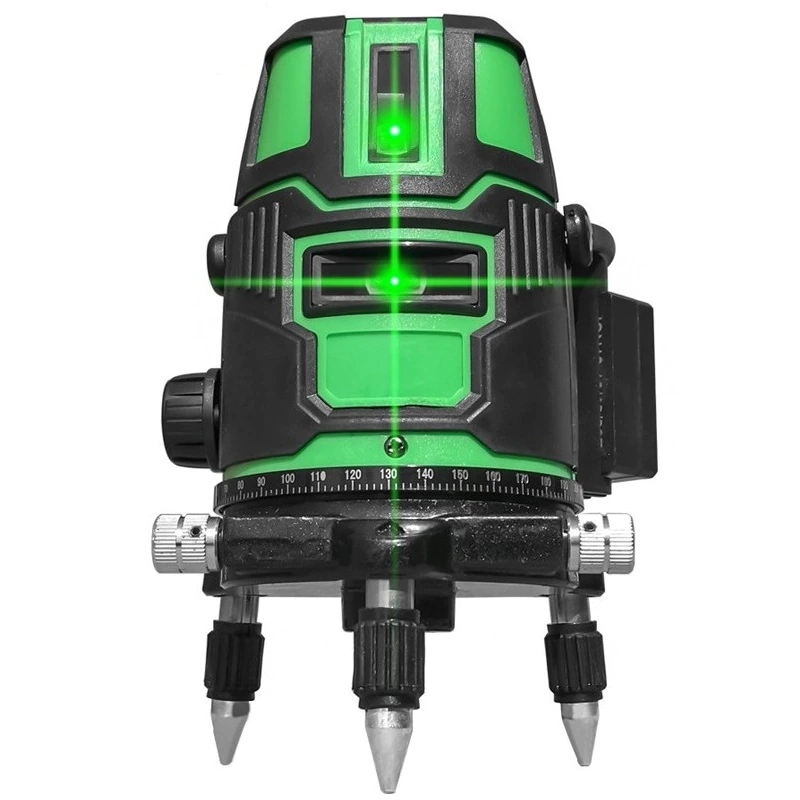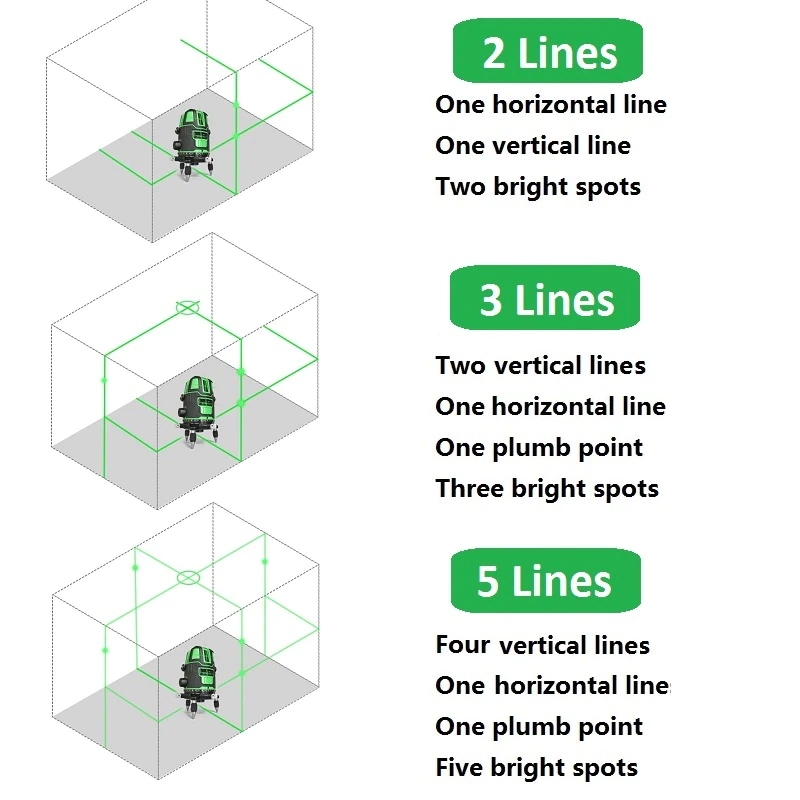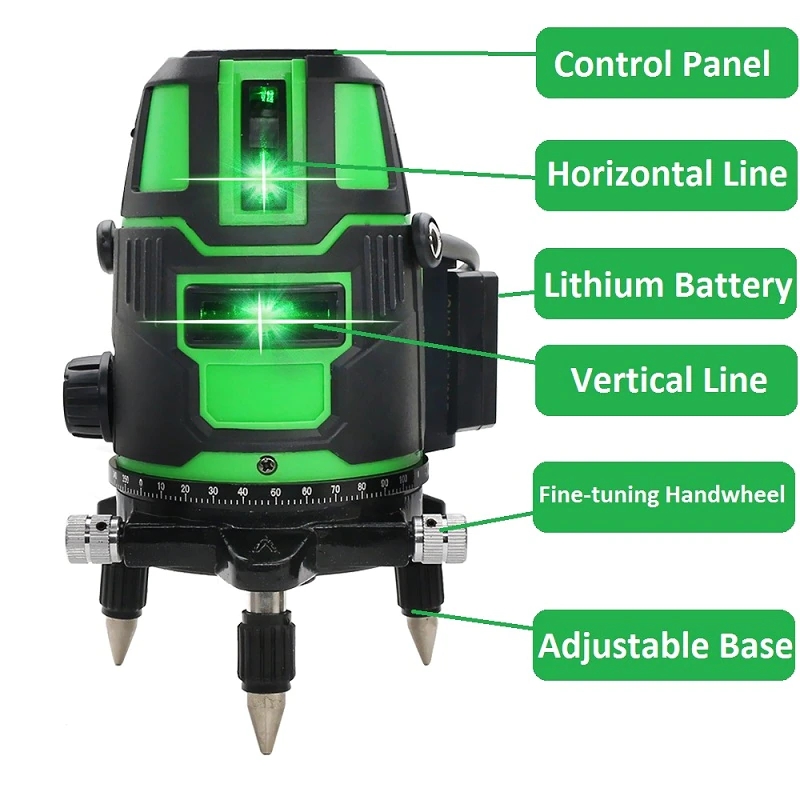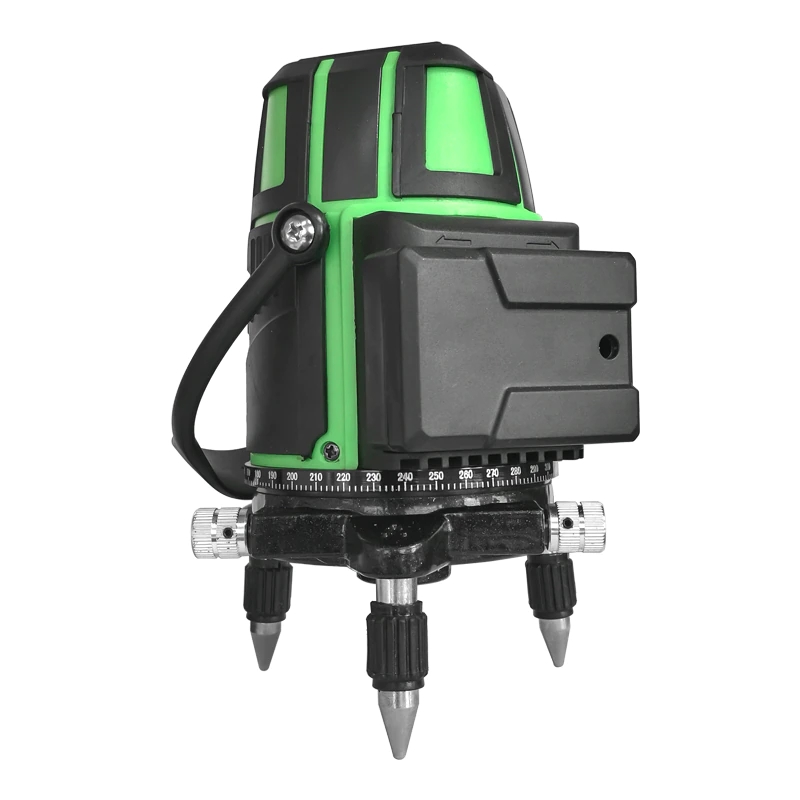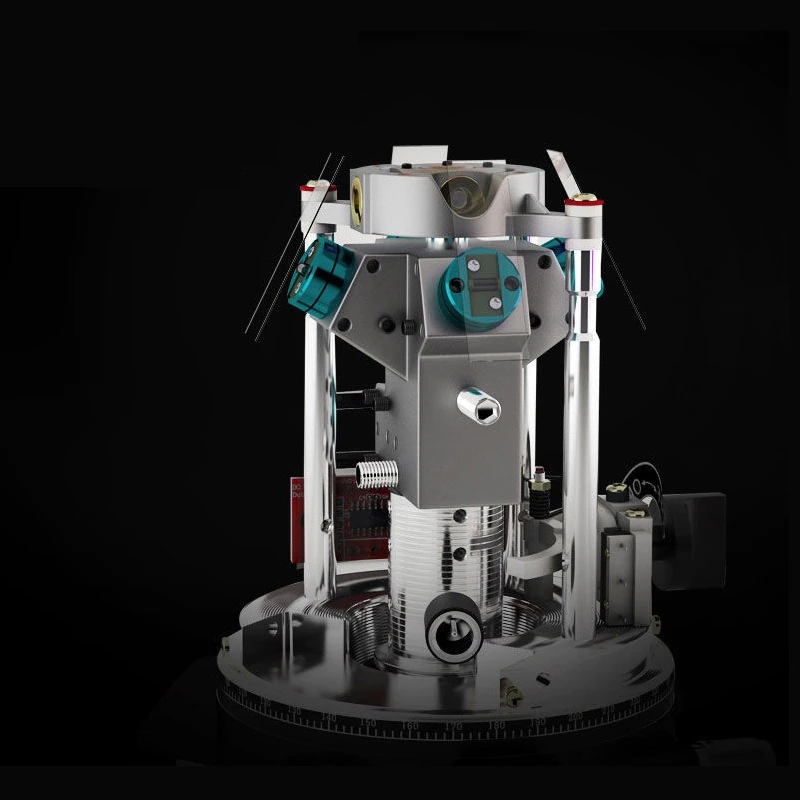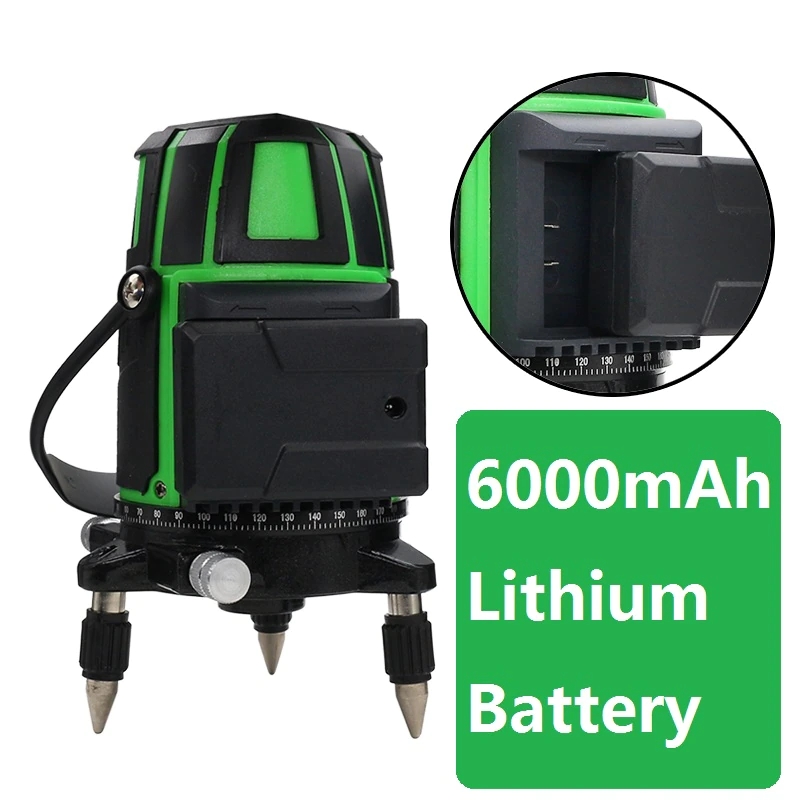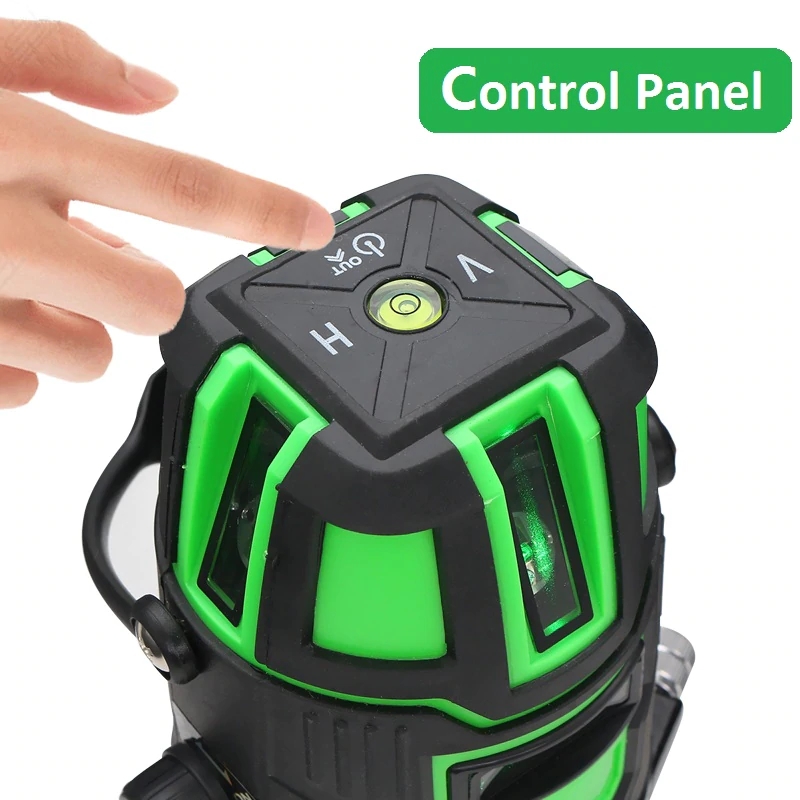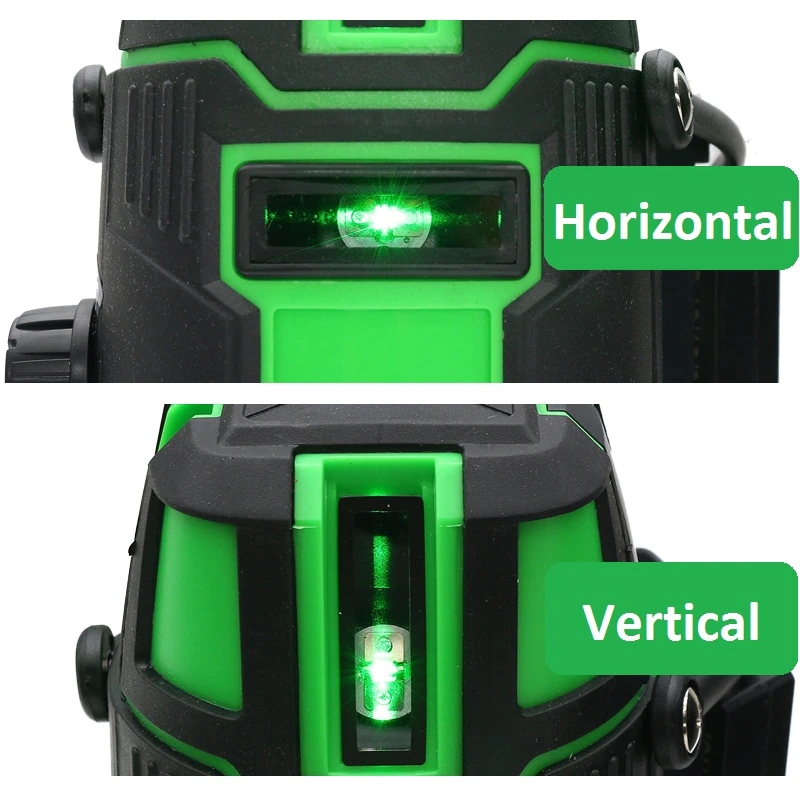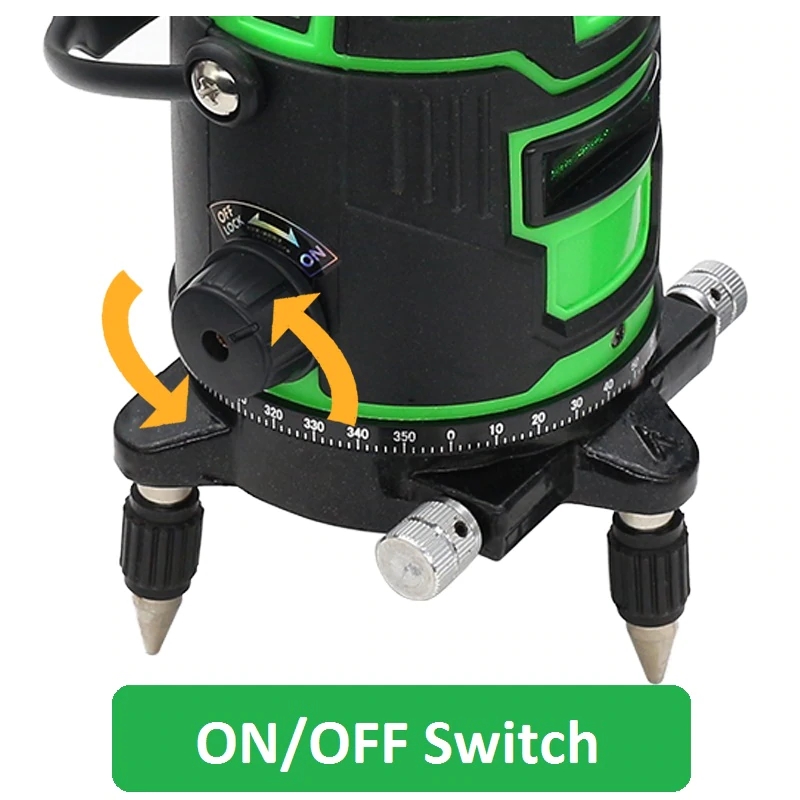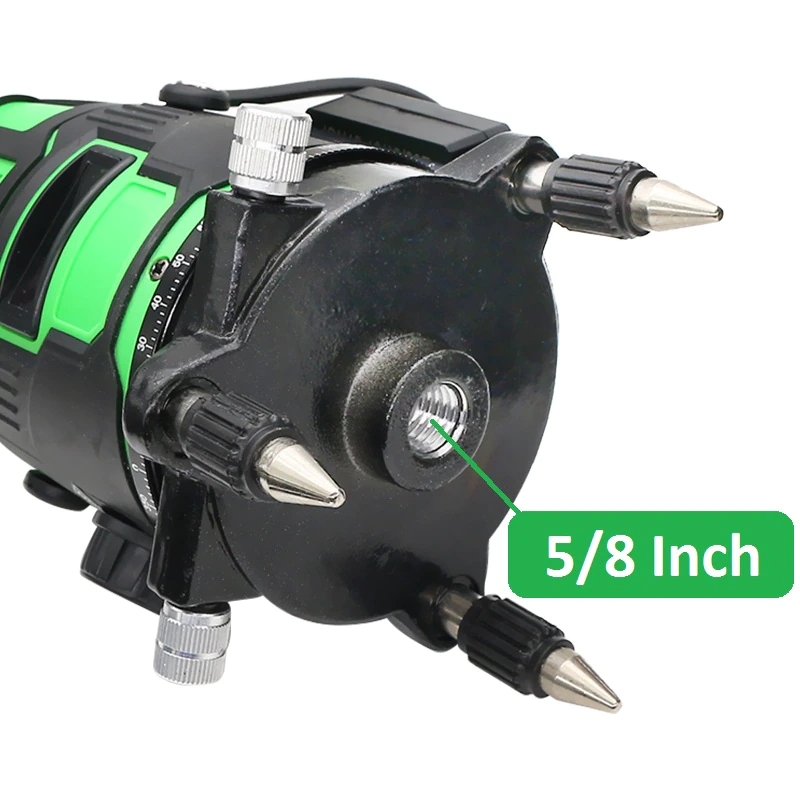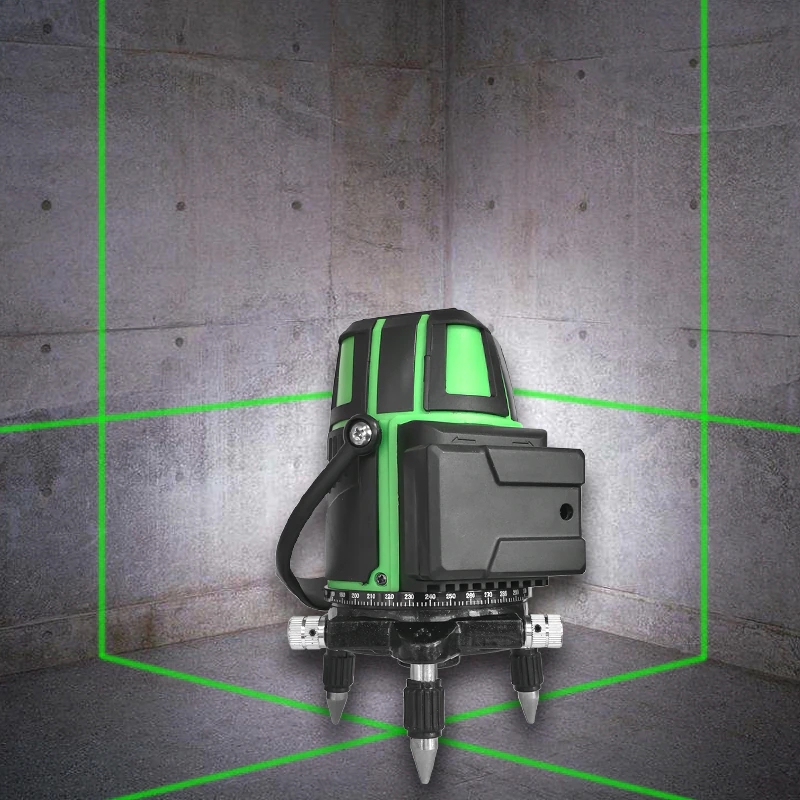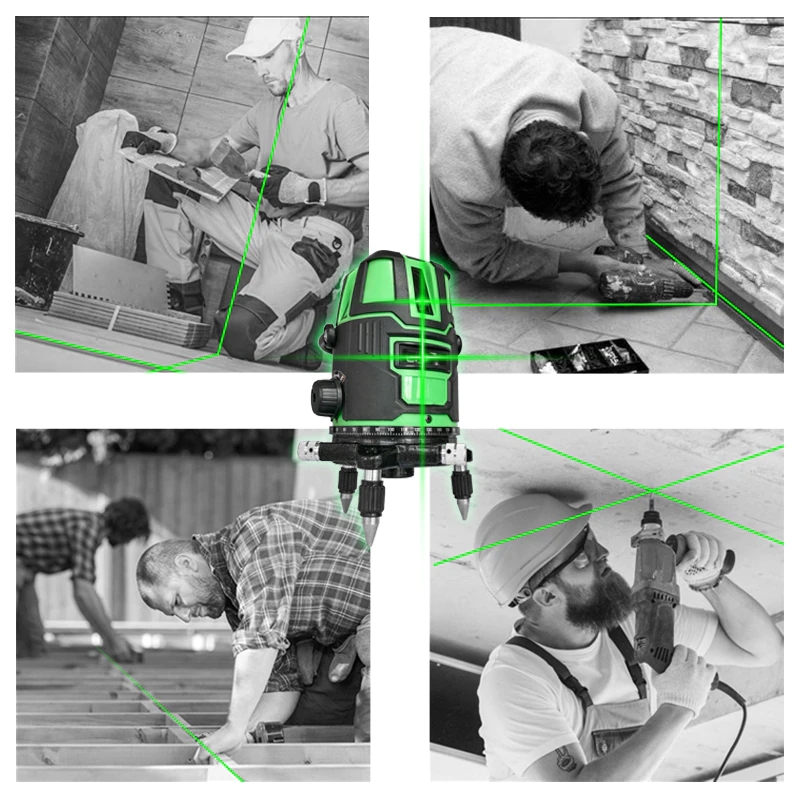 Feature:
This professional self-leveling laser level features 2 / 3 / 5 / 12 lines for a broad array of alignment and precise measurement.
Automatic self-leveling mechanism. Audio warning when beyond auto leveling range.
360 degree rotatable base with the fine-tuning knob, quickly identify the target.
Alternating current or direct current dual-use, high efficiency and convenience.
The button is waterproof, wear-resisting, and feels exquisite, easy to operate.
The thickened metal base provides stable support and it is shockproof, shatter-proof.
Easy to carry with the plastic case and carrying strap, providing quick and convenient mobility and storage.
Wide applications for auxiliary tiles fixing, wall decoration, floor tiles fixing, stair handrails and more.
Specifications:
Line
2 lines
3 lines
5 lines
Laser Diode
532 nm green light
532 nm green light
532 nm green light
Laser Wavelength
vertical and horizontal: 2×532nm
vertical and horizontal: 3×532nm
down plummet: 1×650nm
vertical and horizontal: 5×532nm
down plummet: 1×650nm
Self-leveling
+/- 3 degree
+/- 3 degree
+/- 3 degree
Emission Angle
≥120 degree
≥120 degree
≥120 degree
Horizontal / Vertical Accuracy
±1mm at 5m
±1mm at 5m
±1mm at 5m
Lower Alignment Accuracy
±1mm at 1.5m
±1mm at 1.5m
±1mm at 1.5m
Orthogonal Accuracy
±1mm at 3m
±1mm at 3m
±1mm at 3m
Line Width
2mm at 5m
2mm at 5m
2mm at 5m
Power Supply
AC 110-240V
AC 110-240V
AC 110-240V
Plug Specification
UK
UK
UK
Oblique Line Function
YES
YES
YES
Working Distance
20m
20m
20m
Material
Aluminum Alloy Chassis +
Engineering Plastics
Aluminum Alloy Chassis +
Engineering Plastics
Aluminum Alloy Chassis +
Engineering Plastics
Product Size
Approx. 21×19.5×17cm / 8.27×7.68
×6.69 inch
Approx. 21×19.5×17cm / 8.27×7.68
×6.69 inch
Approx. 21×19.5×17cm / 8.27×7.68
×6.69 inch
Gross Weight
Approx. 1.7kg
Approx. 1.7kg
Approx. 1.7kg