It is ideal for quick repair leather project, DIY craft, heavy fabric, canvas, shoes and other stitched objects.This set will be essential assistant for leather crafts.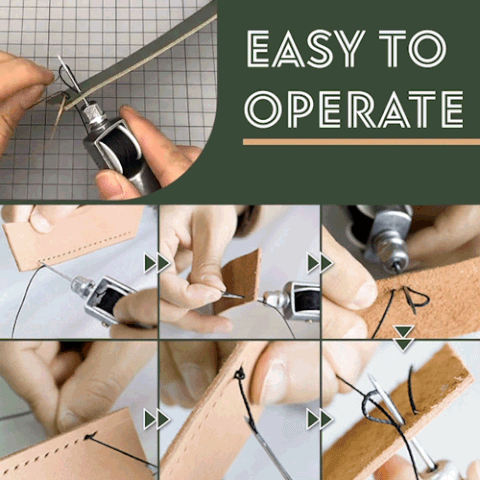 Made to Last and easy to use this Leather Sewing Awl Kit Hand Stitcher Set. The package comes with two kinds of needles, which can meet your sewing needle needs.
Needle is locked securely onto the awl by the cap nut. They will not come off or loosen while you stitch.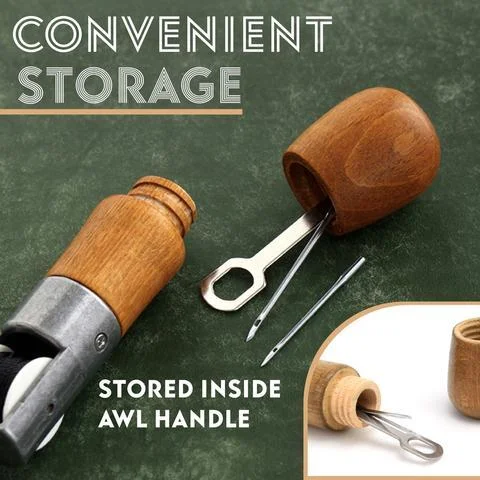 The hand stitcher can stored inside awl handle for safe and secure storage. It is PREMIUM QUALITY NEEDLES and Made from Surgical Grade Stainless Steel that are RUST FREE & BEND RESISTANT.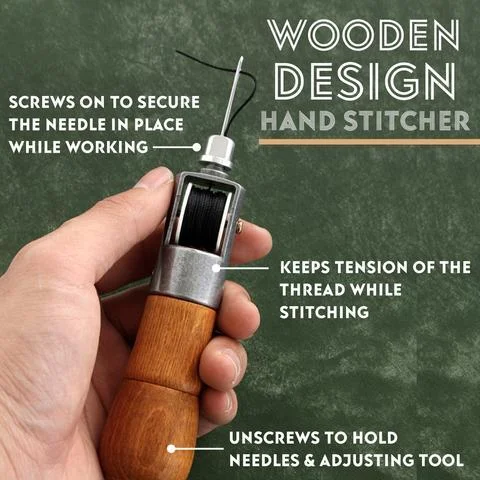 Designed to comfortably fit in the palm of your hand while working. It is lightweight and portable. The Grip Handle size is 4.25", it is easy to carry.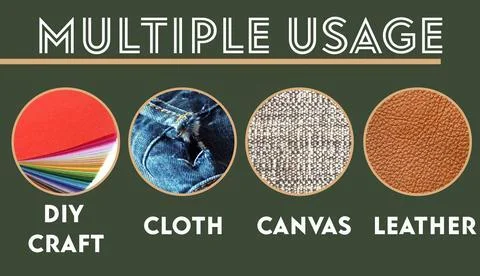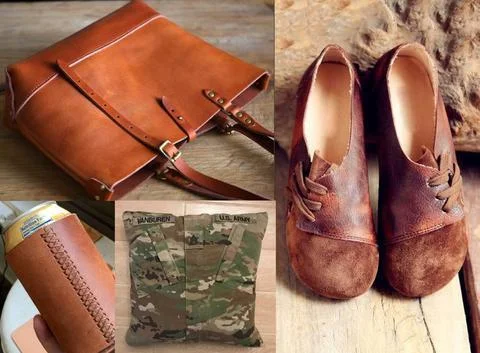 Specifications
Diameter: 1.5 in
Grip Length: 4.25 in
Weight: 95 g
Maerial: Heavy Duty Steel Construction / Wooden Handle
Round Wax Thread Color: Black / White / Brown (apporx. 10
Overall Length:
Not in Use (with the needles stored inside awl handle): 5.25 Inches
In Use (with needle secured during use): 6.5 ~ 6.75 Inches depending on the type of needles
EXTRA STRONG Braided, Triple Strand Waxed threads make it easier to sew through tough or dried out leather or fabric.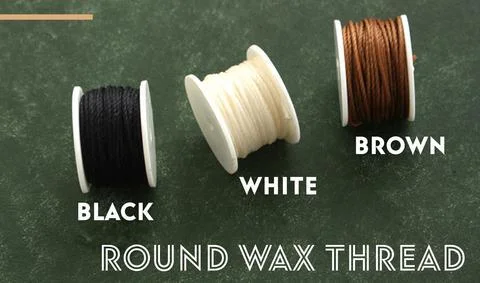 Package Includes
1 X Leather Sewing Awl Kit Hand Stitcher
1 X Wrench
1 X Course Needle
1 X Fine Needle
1 X Black Flat Wax Thread
1 X Screwdriver