Are you in trouble with those junk mails? Do you want to recycle magazines and envelopes but have to put them in a shredder machine? Now say goodbye to the shredder machine and use ourIdentity Theft Protection Roller Stampfor the recollection of paper!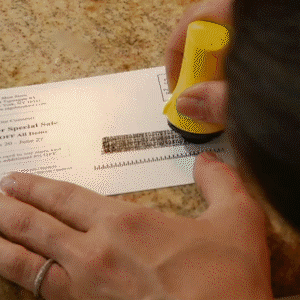 Main Features
Identity Theft Protection Solution
Effectively used to hidehides addresses, social security numbers, account numbers, or ID numbers on junk mail, bills, and other important documents. Protect your information safely.

IDENTITY THEFT PROTECTION SOLUTION: Effectively used to hide social security Number, bank statements, shipping address, tax documents, junk mails, address on bills, and many more.

ADJUSTABLE LENGTH: The 3/4" wide roller is perfect for covering private information in a quick and clean way.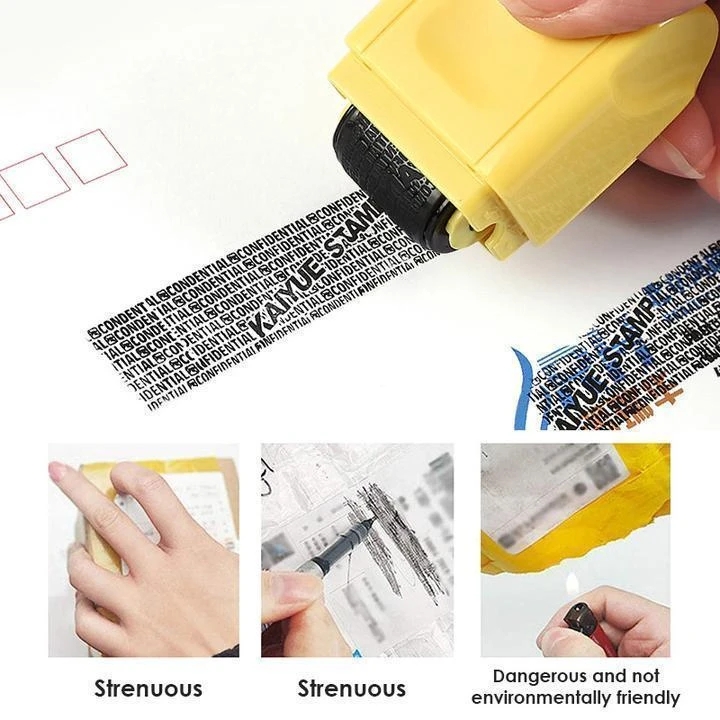 Great Alternative to A Shredder
Paper can be recycled after using a roller stamp, no need for a shredder.In addition, a pre-inked mount eliminates the use of a separate, messy ink pad.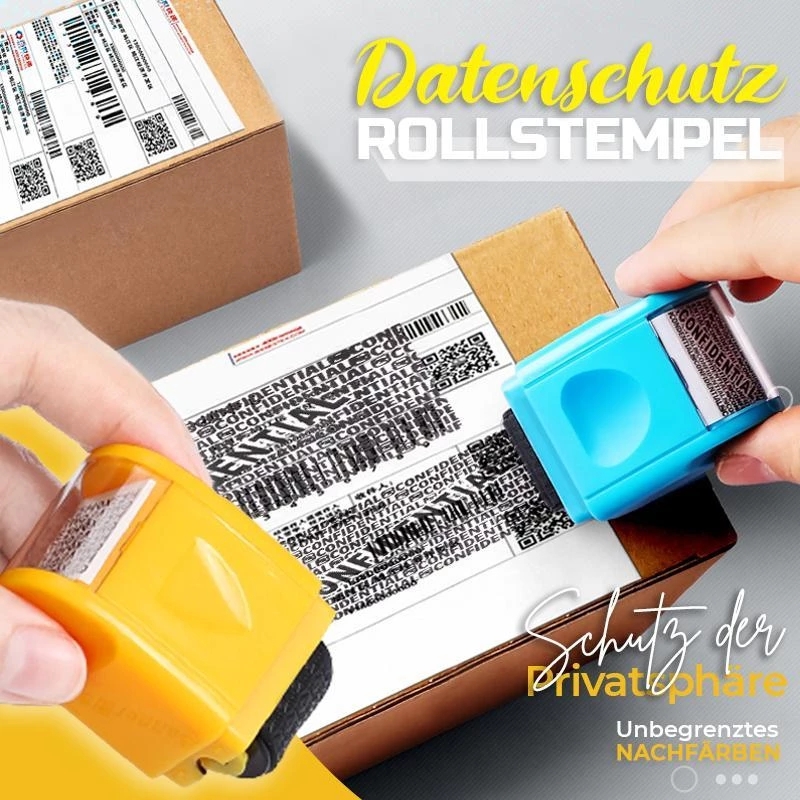 Wide Coverage
A unique designed pattern combined with the formulated ink works on most papers, perfect for covering large swaths of private information in a quick and clean way.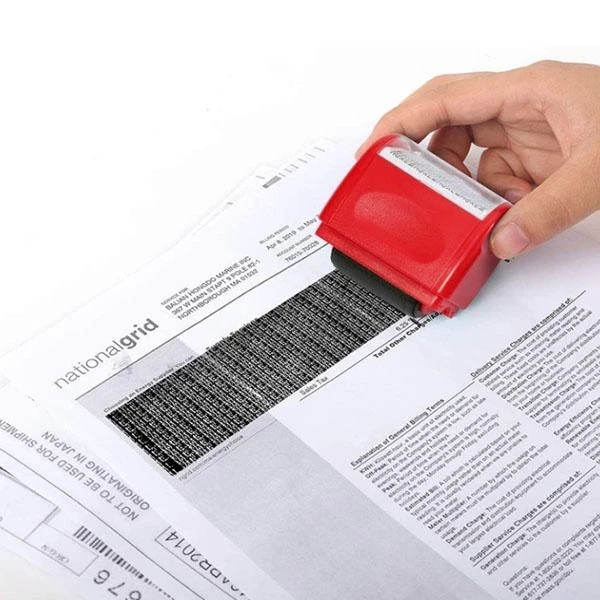 SAVE TIME: The ink dries quickly so you can cover more information much faster than a paper shredder.

EASY TO USE: Our stamp is pre-inked so all you need to do is open the cover and start swiping. The stamp is safe and simple to use.

UNLIMITED RE-INKING: Total length of stamp coverage can reach 100 meters. Ink can be refilled in the stamp side when ink runs out.

UNLIMITED RE-INKING

Cut the top of the ink capsule

Fill in the entire capsule on the right side of the stamp

Let ink sink in for 2-3 minutes before use