Tired of vacuuming and still seeing dirt in your car corners? Looking for something to clean not just your car but your keyboard and stuff too? An easier way to clean without much effort?
[Cleaner Universal Magic Gel]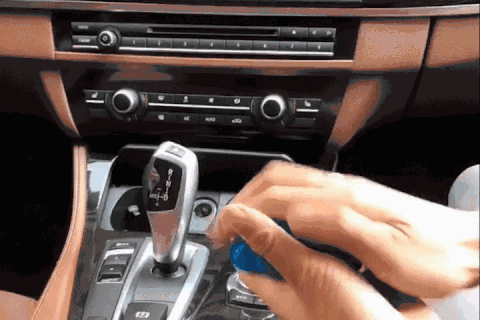 Find this amazing Universal Magic Gel that helps to clean every corner and it can reuse multiple times. This makes it very easy to pick up dust and dirt from computer keyboards, mobile phones, printers, car air outlets, and dashboards.
✔ Keep the Universal Magic Gel cleaner for cars away from children
✔ Keep the Universal Magic Gel away from high temperature
✔ Universal Magic Gel™ is suitable for all devices and surfaces (except carpets)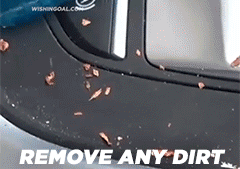 All-Purpose Magic Cleaning Gel
Keeping your car interior clean is a constant challenge. Even the most diligent among us cut corners on your average car wash and interior scrub down. One of the biggest steps that's easily missed during interior cleanings is dusting your dashboard and air/ac vents. Those vents are blowing air directly into your face, shouldn't they be as clean as possible? This best-selling cleaning gel will be your new cleaning buddy.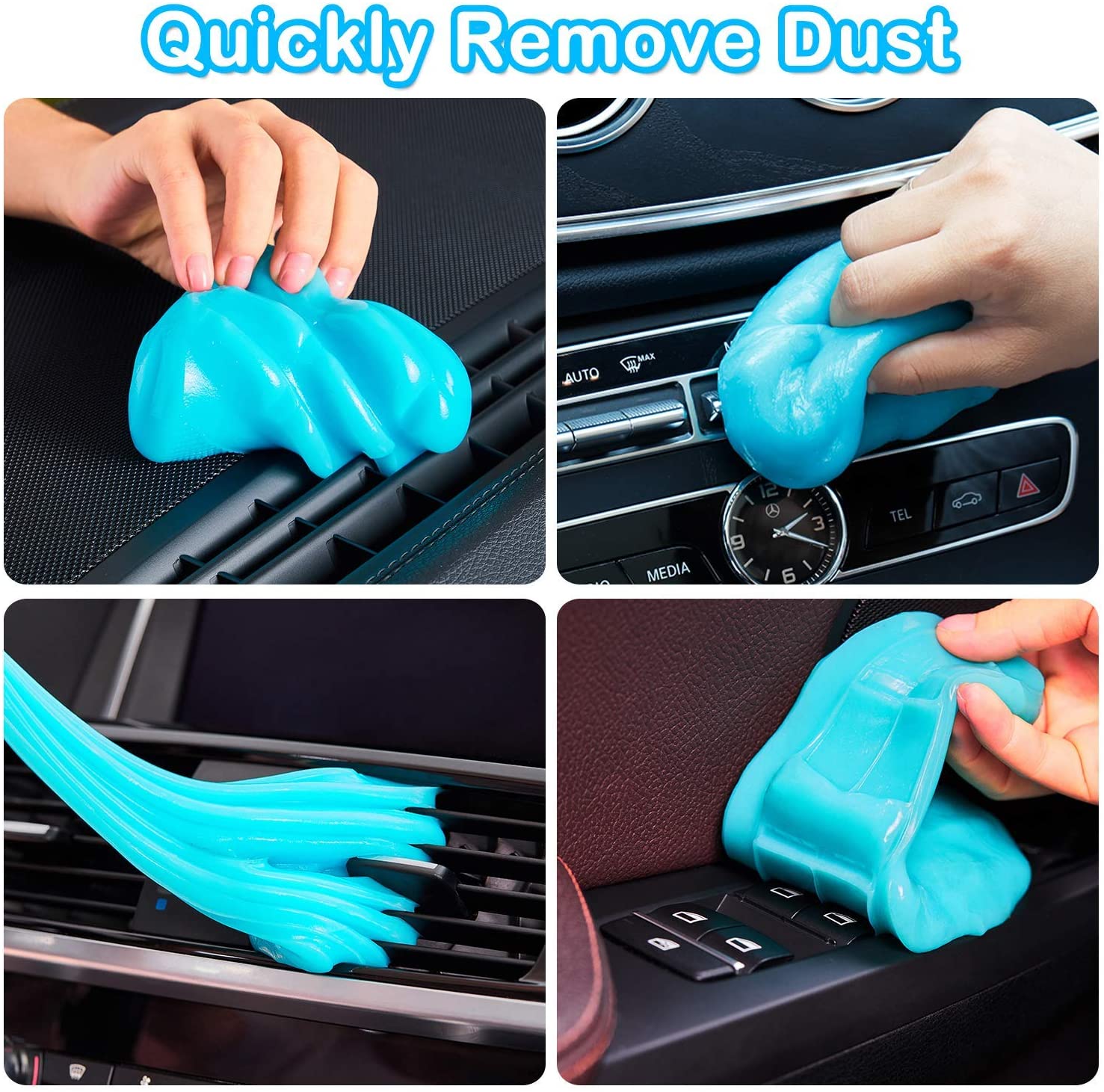 360° Cleaning Gel
All-Purpose Magic Cleaning Gel is great for getting into small areas and corners that you might not be able to reach with more traditional tools.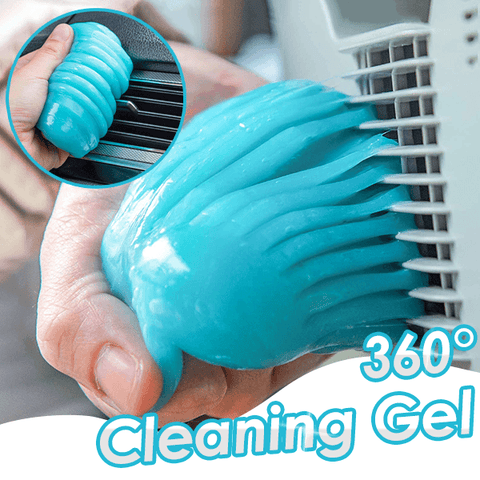 Reusable
Gel for cleaning car could be used for several times till the color of the of cleaning gel turn to dark. When cleaning finished, just put the cleaning gel back into it's bag and keep in cool place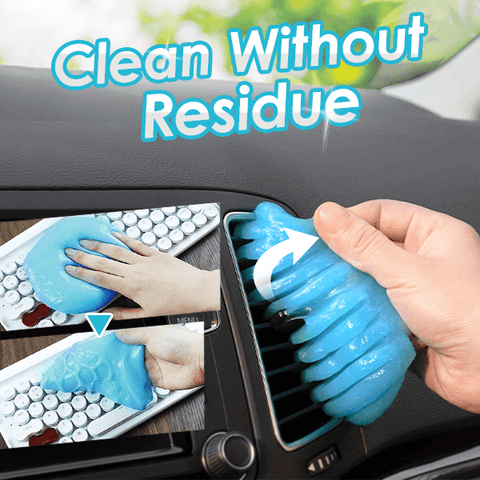 For Any Surface
It can be used to clean just about any dusty surface in your car. Just take a handful of the Flubber-like substance, stick it on anything that looks like it could use a little less dust and dirt, then peel it off and watch the grime come with it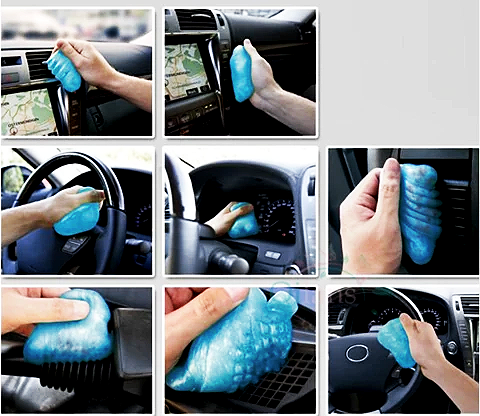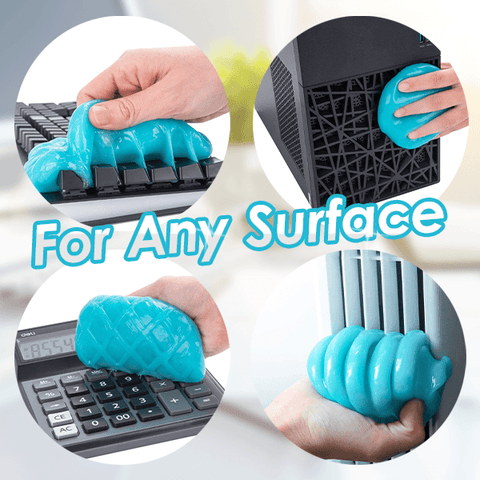 HOW TO USE IT
1. Keep your hands dry before using the cleansing gel.
2. Take a piece of cleaning gel and gently knead it a few times.
3. Place it on the surface to be cleaned.
4. Gently squeeze and roll it about 4-5 times, then slowly pull it up. (Please do not put it on the keyboard for a long time.)
5. Close the cleaning gel in the small box in good time after use.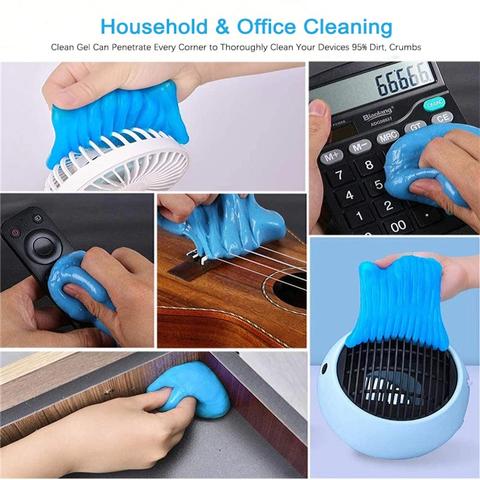 Specification:
1.Capacity: 200g per piece
2.Application: PC keyboards, printers, musical instruments, pocket calculators, as well as ventilation slots in-car ventilation.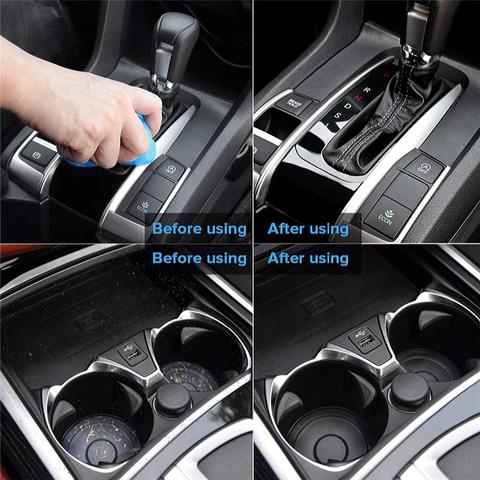 BENEFITS
-The keyboard cleaning gel is made from vegetable rubber.
-It is not sticky to the hand, does not irritate the skin, does not leave any toxic substances, does not harm the environment.
-This clean gel can penetrate every corner to thoroughly clean your devices with 95% dirt, crumbs.
-This dust cleaning sludge can be reused.
-This multifunctional keyboard cleaning gel is suitable for all types of equipment.
- Safe and nontoxic
- Does not leave residues, keeps your hands clean, has a proven disinfecting action
- No trace, no surface damage, fragrance
- By pressing the cleaning compound onto the surfaces that you would like to clean, Can effectively absorb dust and dust in the gap, never fly around
- Experiments prove that it can effectively kill common bacteria
- A must for using public computers in a clean and safe way, ideal for all surfaces. It is the best partner for cleaning electronic devices
- Can be used many times until the cleaning compound turns into dark color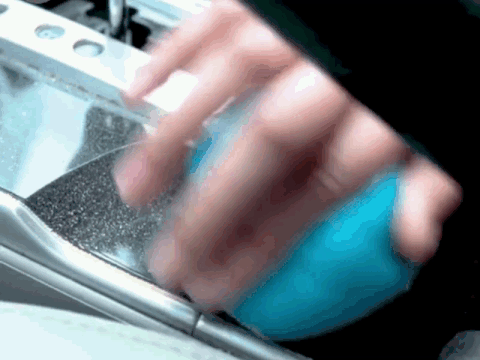 FAQs
1. Can it help me stick the crumbs in the seams?
-Sure, Car cleaning gel can work normally in the corners of small gaps, you can easily stick bread crumbs or other dirt.
2. Can they effectively remove dust?
-Yes.The Clean Putty dust cleaning well. I use it to clean all of the nooks and small spaces that collect ducts on my dashboard and air vents. Strong adhesion removes most of the dust.
3. Does it leave a greasy residue or sticking to my hand?
-No, when using the car cleaning slime, put the cleaning glue on the surface of the article, and gently press the slime with your hand to stick out the dirt, but not leave a residue.
4.When the cleaning gel get dirty is a one time used when it gets really dirty do you clean it with water with soap I like to reused thing?
-The cleaning gel can be used reused until the color is darkened.
After use put the gel into the box and keep it in a cool place. Please don't wash the gel with water.
5. Can I use this on a metallic watchband, bracelet type?
-Hello I believe so it's gooey but it does not separate or sticks to surfaces. Not sure why you would use this for those items. I would stick to car crevices.
6.After you use some do you discard it or can you reuse it?
-it can be used at any time if it is not dirty.
🚱NOTE
Don't wash the dust cleaning gel for a car with water, this keyboard cleaner gel can't be used on oily surfaces or fluffy objects.
This keyboard slime isn't edible, children can use the magic cleaning gel under the care of an adult.
Thank you for being one of our valued customers.🎉
We truly believe we have some of the most unique products in the world - and we back it up with a risk-free 7-day guarantee.
If you don't have a Happy Experience, we will make it right for you so that you're 100% satisfied.
Buying items online can be a daunting task, so we want you to know that there's absolutely ZERO RISK in buying something unique and trying it out. If you don't like it, write to us and we'll make it right.
We are happy when YOU are happy!