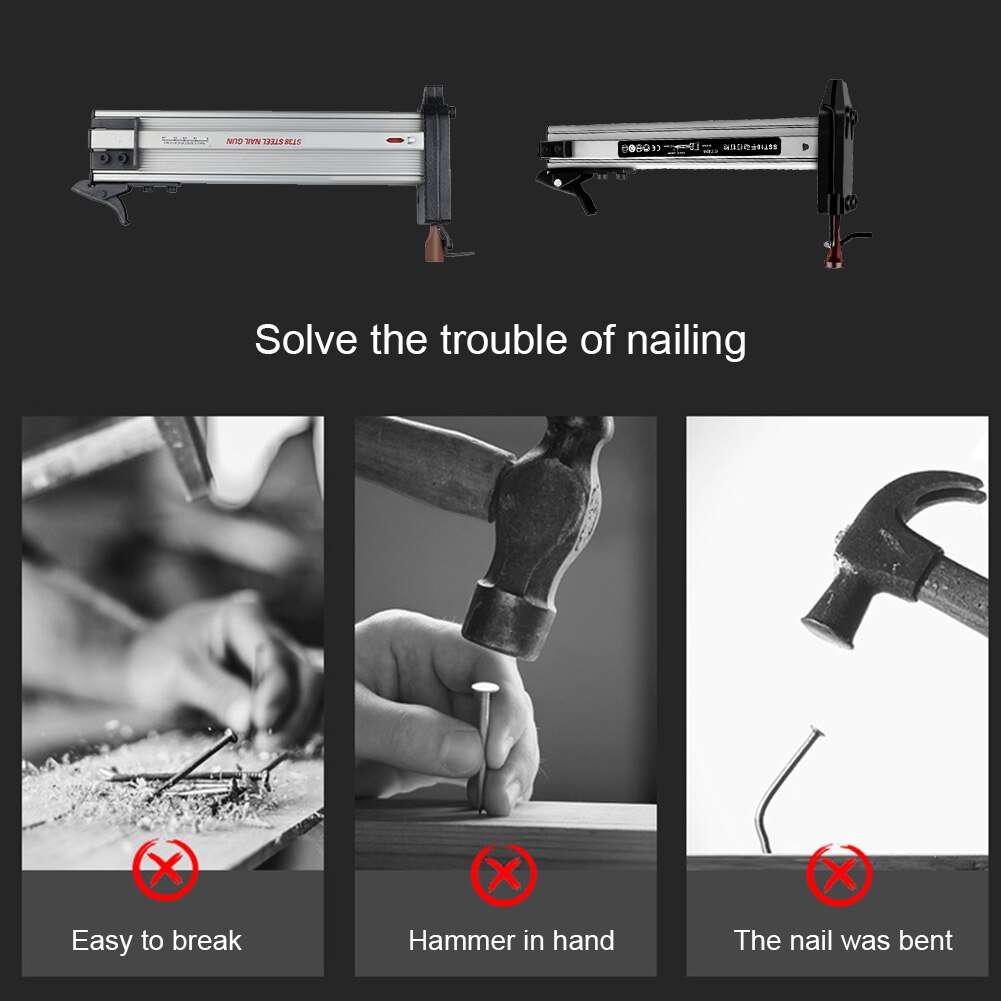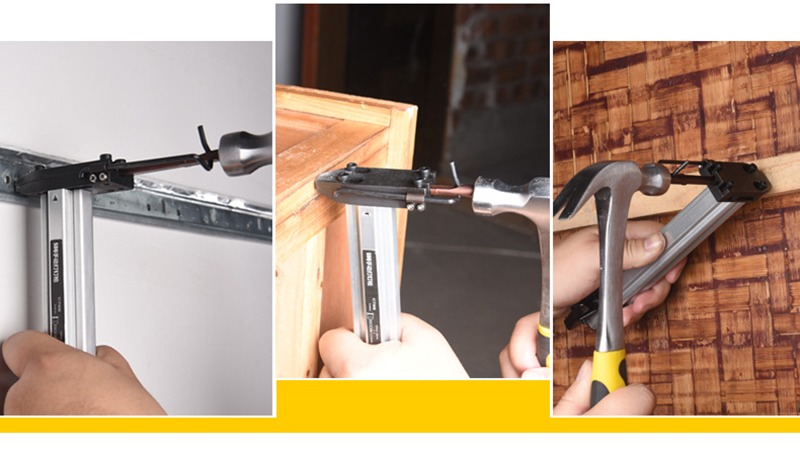 Features:

* High-strength aluminum alloy core, light weight and high hardness.

* Cool maintenance period: Comfortable hand feel, not easy to fatigue after long-term use. It can save you a lot of trouble and time.

* Easy to use: No air pump is required, and the manual nail gun is easy to use.

* Application: Widely used in roofs, furniture, floors, sofas, frames, etc.