Have you ever turned a sharp corner while driving, and your groceries fall out of the bags?
Now there's an ideal way to organize your mess and clutter- our strong and convenient Magic Headrest Hook. Installation is simple, and it can take up to 75lb in weight! It can be installed in any SUV, truck or car.
UNBREAKABLE AND EASY TO INSTALL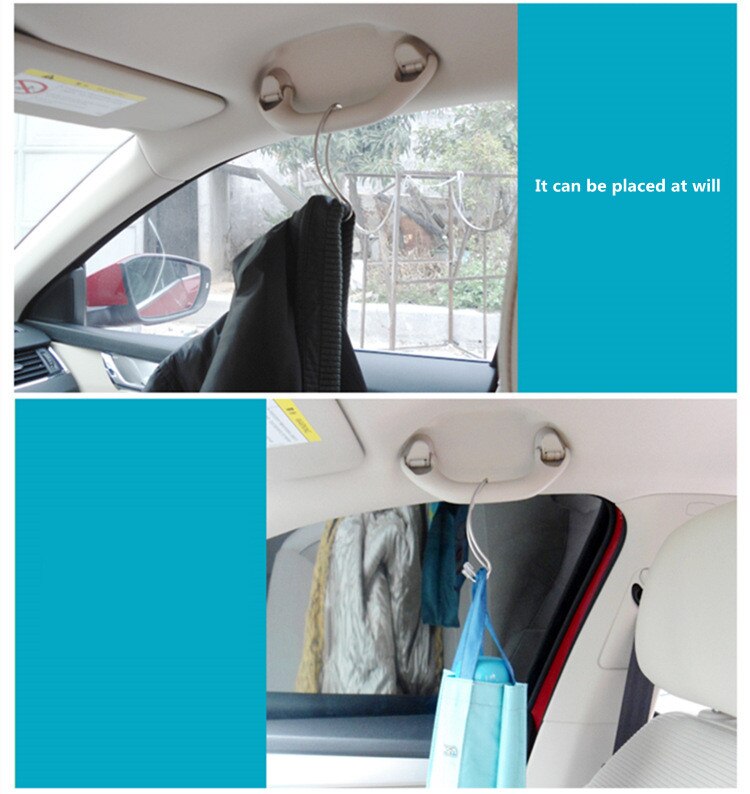 Multi-application:
Metal Headrest Hanger is designed for every car, SUV, Van,truck and Clothes Racks. This car backseat organizer hook and clothes rack hook is a great way to hang Groceries, Clothes, Umbrella, purses, handbags, school bags, shopping bags, bottles,baby supplies etc.
You can enjoy a clean and refreshing driving experience because Headrest Hooks can keep your car neat and tidy.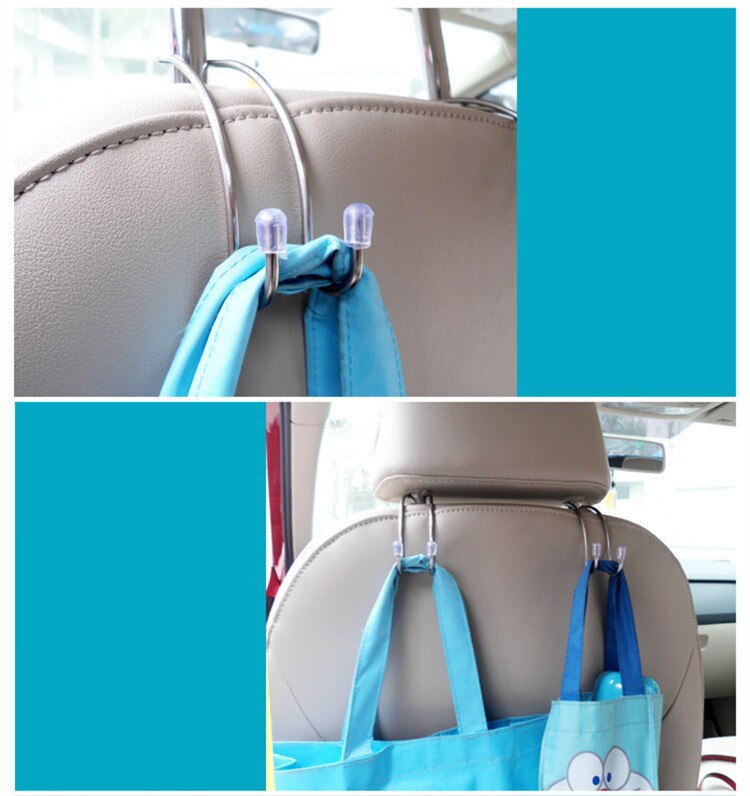 Decoration:
High-quality shining stainless steel Hooks decorated, Exquisite and Cute, providing extra beauty to your car or home.
The curve shape fits the seat without hurting the seat.Give you extra space to hang bags and purses.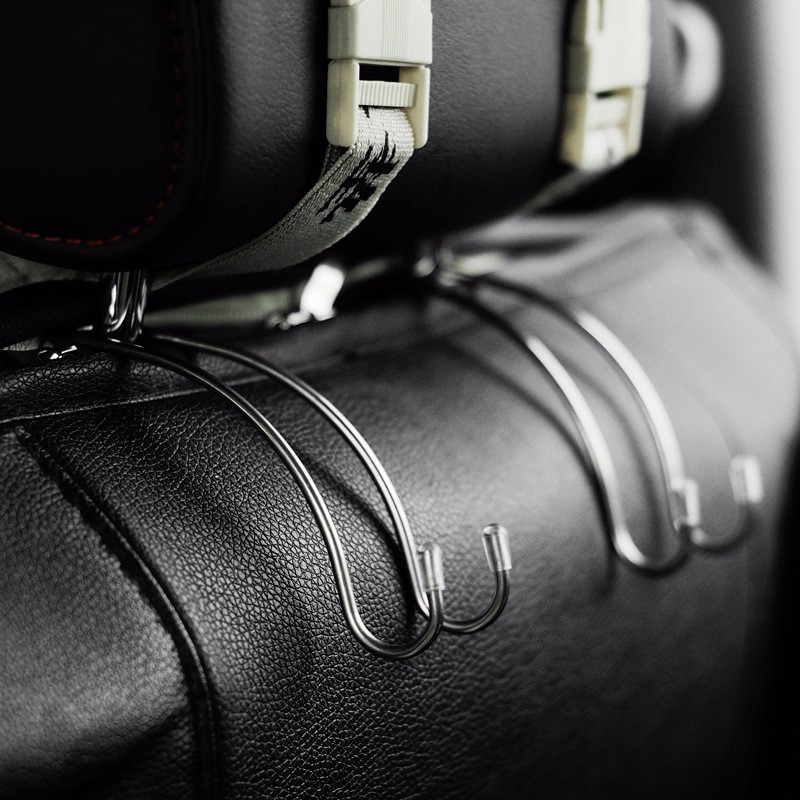 KEEP YOUR CAR ORGANIZED

Do you ever find yourself struggling to find space for groceries in your car? Have you ever had problems with items rolling out of their bags while driving? This universal car back seat hook solves these problems. Our metal car headrest organizer hooks are specially designed to hang groceries, clothes, umbrellas, handbags, water bottles, kid's toys, baby supplies and pretty much anything else you can think of.
Possible items that can be hung include bags, purses, backpacks, groceries, coats, hats, trash bags, bike helmets,baby supplies and more.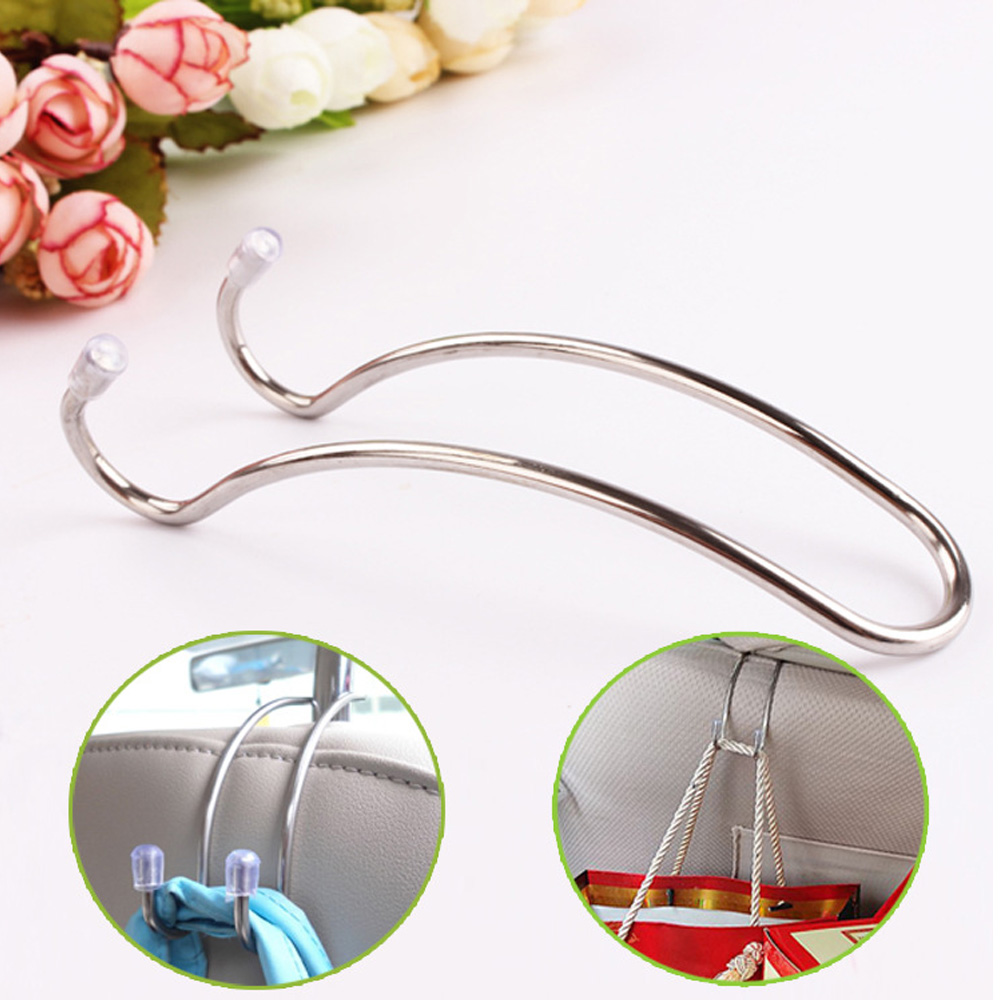 The rotatable design means you can store groceries in the front or the back seat. They are also small enough that they can be hidden when not in use.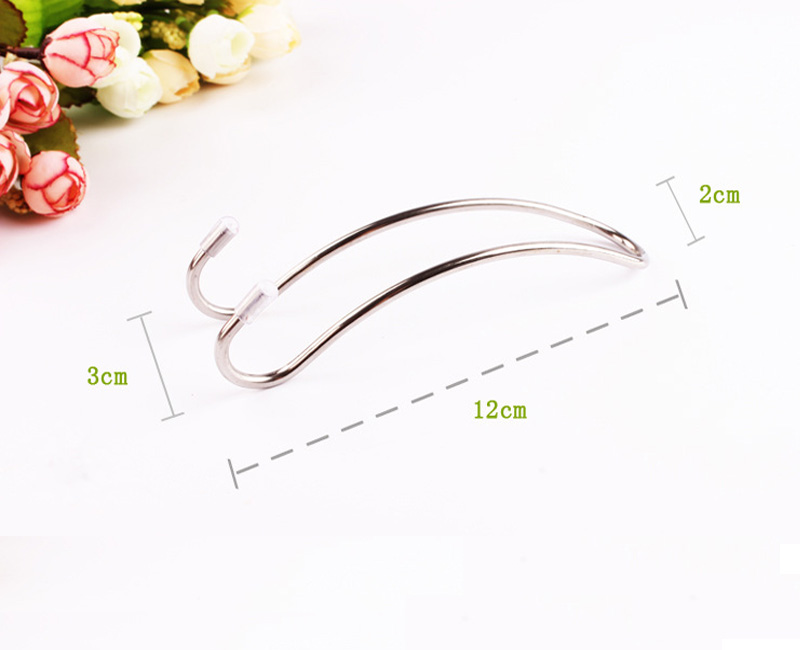 Instructions:
1: Can't be installed on the car which has no iron supports pole between car front seat and headrest.
2: Pull the headrest up,fix it on the connection rod firmly.
Package
1 pair of metal hooks