The kitchen spoon always gets soup everywhere? Difficult to clean up during your final sanitation cleanup?
No more mess on the kitchen counter!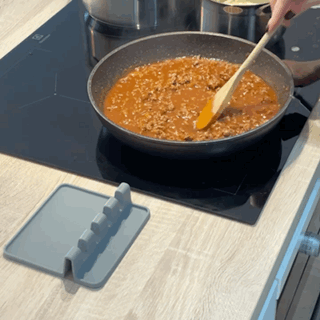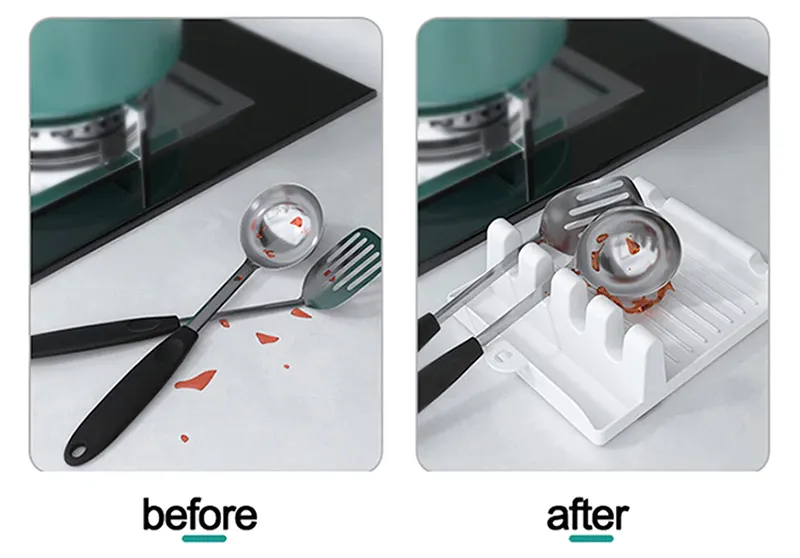 Keeps Your Countertops Neat & Drip-free: An essential cooking tool for any home chef. Our spoon rest has simple lines and a beautiful design that will keep your countertops splatter-free. Modern shape, sized to accommodate even your largest cooking and serving tools. Keeps your countertops clean and your utensils close at hand while cooking or baking. This BPA-free utensil rest holds up to 4 spoons or spatulas and the base is designed to contain any drips.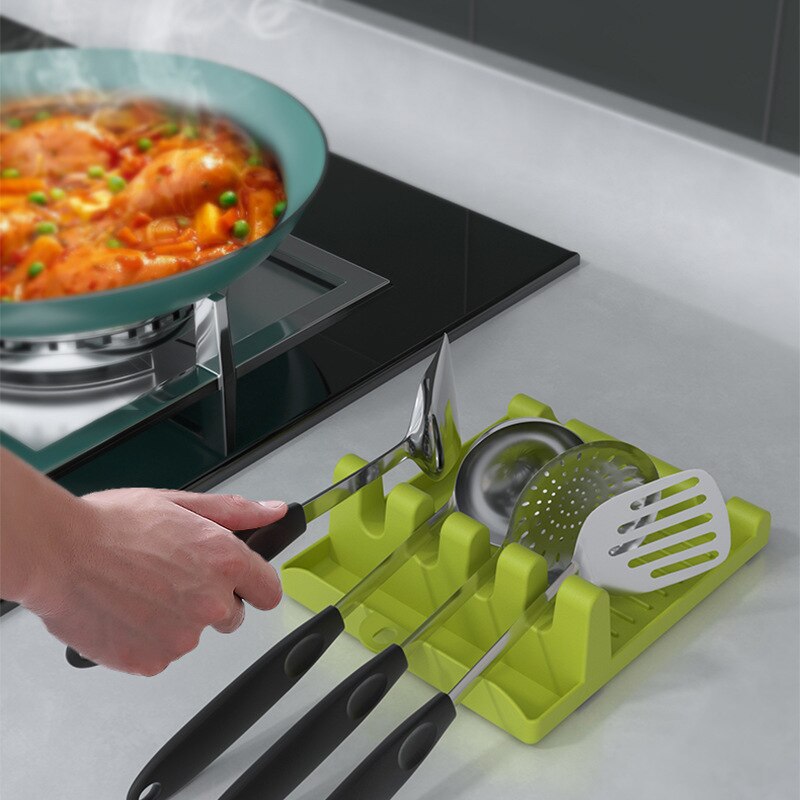 ✓ 4 Spaces
Adds Value to Any Kitchen: Our budget-friendly utensil rest adds great convenience to your kitchen. With multiple slots you get 4 parking spaces for your utensils! It really reduces the amount of space needed when multitasking in the kitchen and don't want one utensil mixing with the others. Less hassle than using paper towels. Made of food-grade silicone, it won't slip or slide while you're cooking, and when food prep is finished, it can simply be tossed in the dishwasher for an easy cleanup.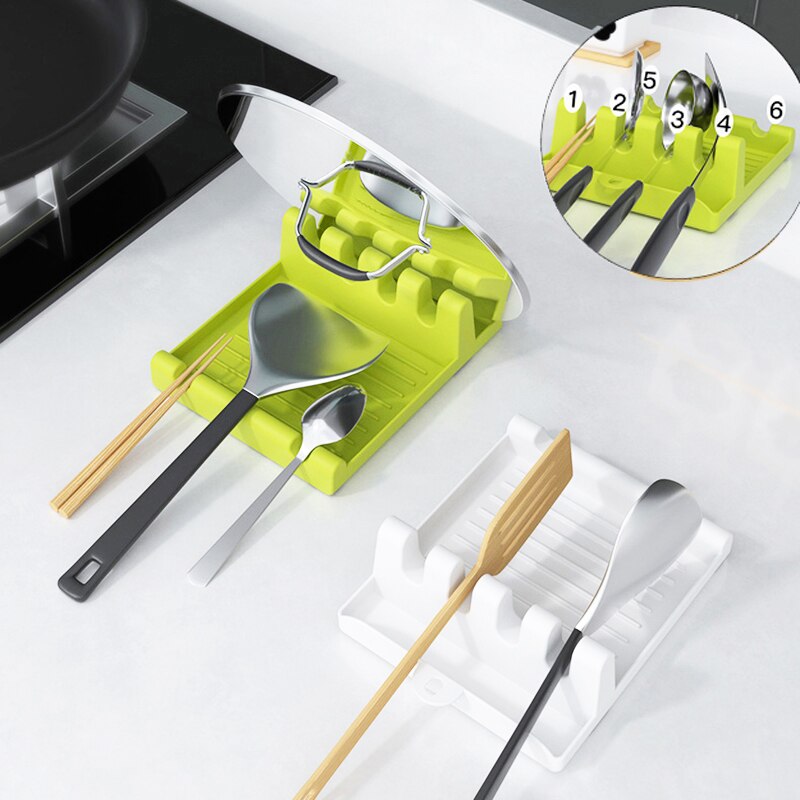 ✓ High edge -Prevents splashes from leaking and keeps countertops free of splashes and dirt.Fun and Functional: The juices, sauces and other messy ingredients that you're working with end up leaving a mess, but no more with the this functional utensil rest. In addition to the four slots, the wide, square bowl is designed with a lip around the edges that catches any drips. When the cooking is done, simply place your utensil rest in the dishwasher for easy cleaning.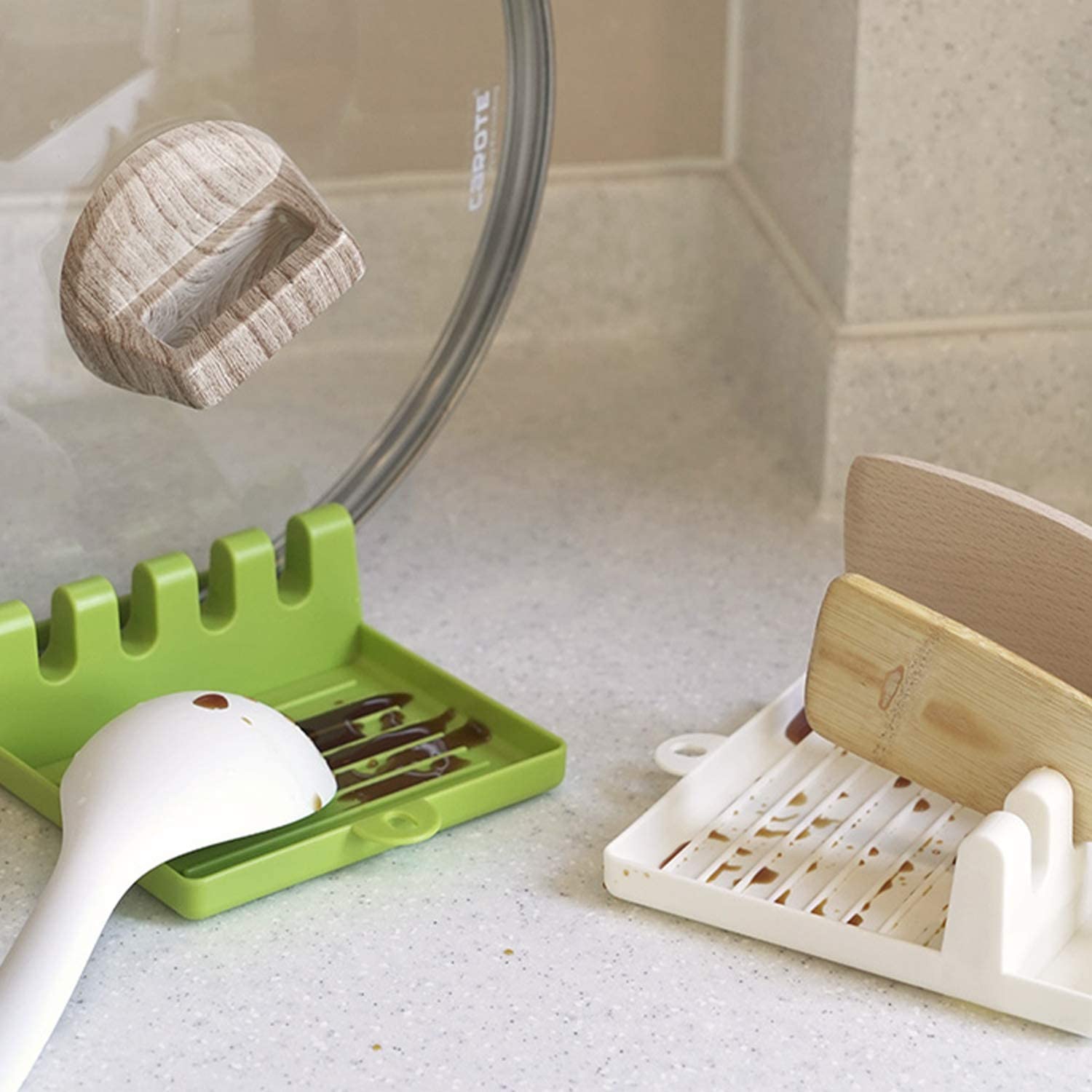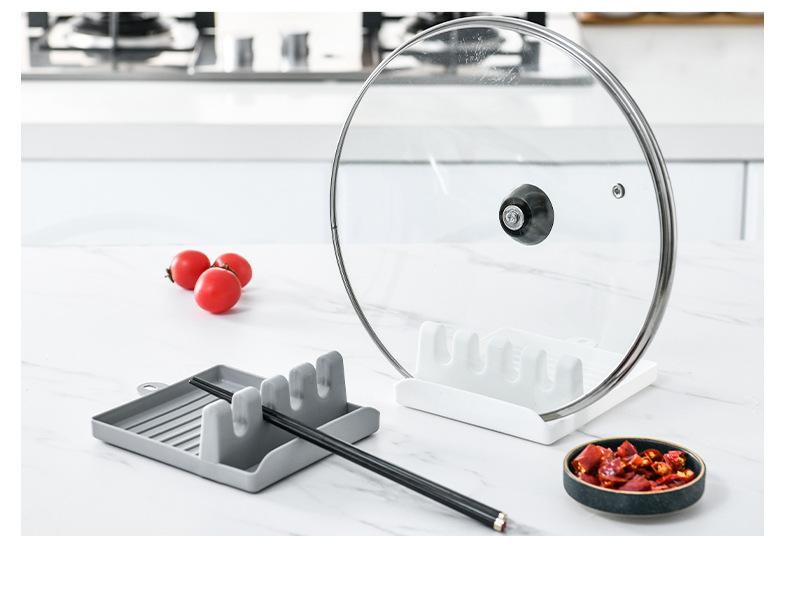 ✓ Durability - Thematerial is made of BPA-free, heat-resistant, non-slip silicone, designed to withstand the passage of time.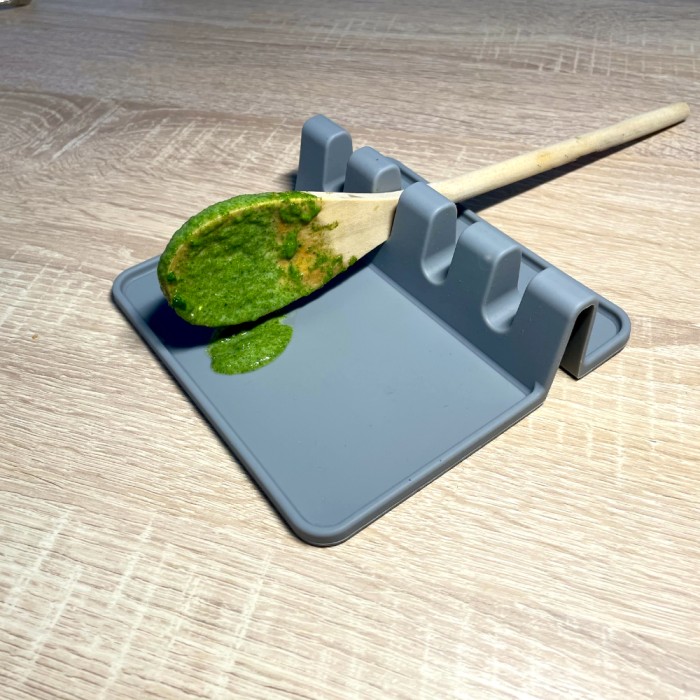 ✓ Easy to clean -You can put the utensil holder in the dishwasher for easy cleaning.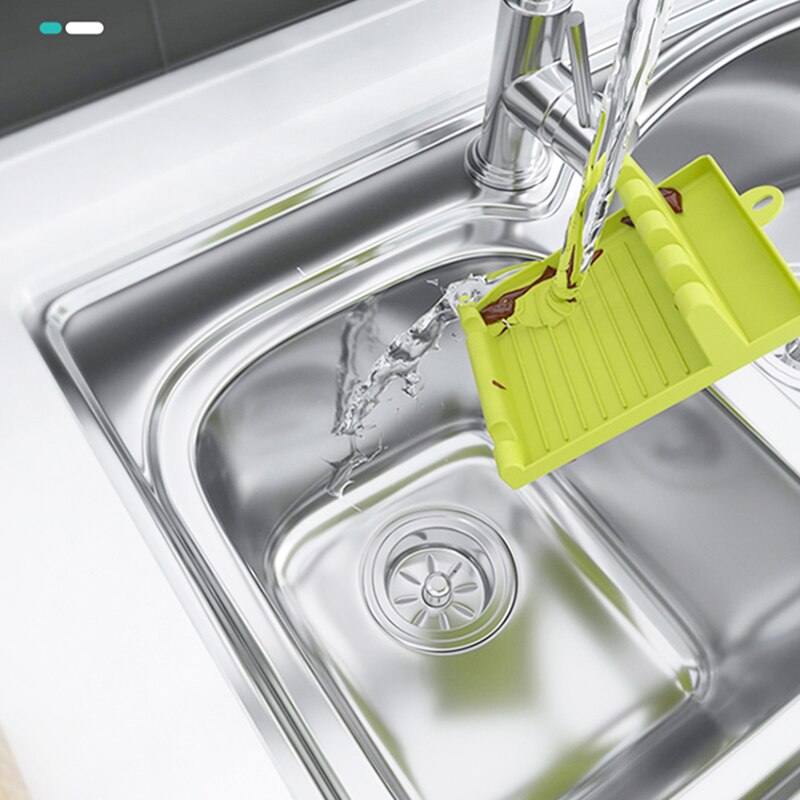 Keep your kitchen countertop clean!
The tool holder accessory is an essential tool for anyone cooking at home. Keep the kitchen organized and clean during cooking. Place your dirty tools in the cradle to prevent spills and dirt on your countertop.
Made of non-slip silicone, prevents utensils from slipping or leaking during cooking. When the food is ready, put the accessory in the dishwasher for easy and quick cleaning.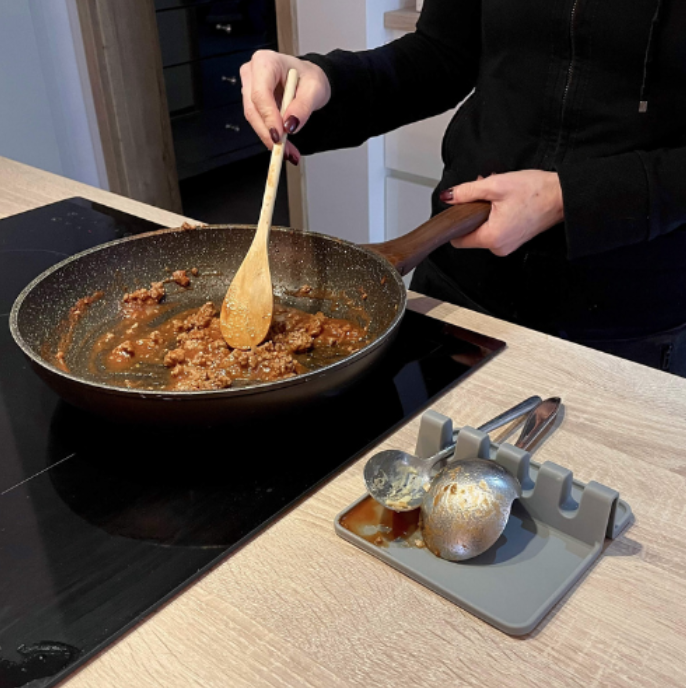 Black Friday

discounts for a limited time. Click "

Add to cart

" to buy!