The Neck and Head is where 70% of the heat gets lost in your body on a cold day and can cause Hypothermia.
When you go out in winter, there is always an unstoppable cold wind that gets into your neck.
Our Heating Scarf helps you stay WARM 🧣 The Best Gift these Holidays To Keep Yourself And Your Loved Ones Warm and Safe During Winter!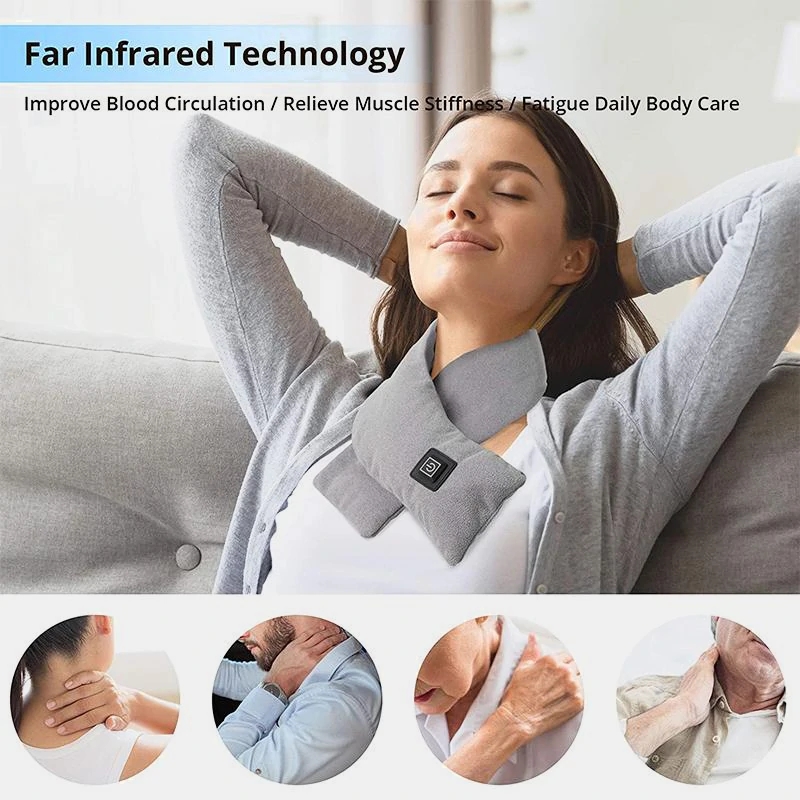 The Newly Upgraded Scarf
It adopts the principle of infrared heating, rapid heating, three-speed temperature adjustment, not afraid of cold winter.
The best winter gift for your parents to keep yourself and your loved ones warm!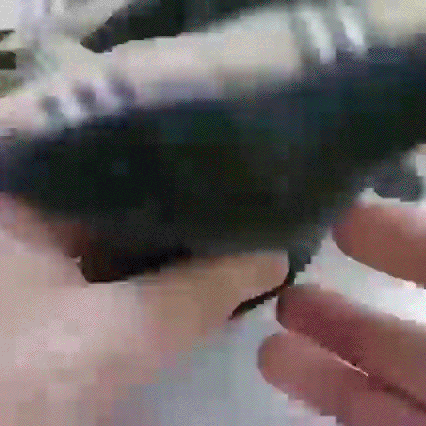 S𝗺𝗮𝗿𝘁 S𝗰𝗮𝗿𝗳

effectively regulates your body temperature by emitting a soothing heat that can be set up to your needs.
The Smart Heating Scarf ensures that you stay warm even in the extreme cold.❄️
FEATURES
⭐Intelligent Heating: Heats up in 3 seconds with an efficient graphene carbon fiber heating system. Intelligent heating settings (35°C-45°C-55°C/95°F-113°F-131°F) to suit your needs.
⭐Comfortable Material: Breathable and ultra-light material. Comfortable and soft cotton with decent elasticity.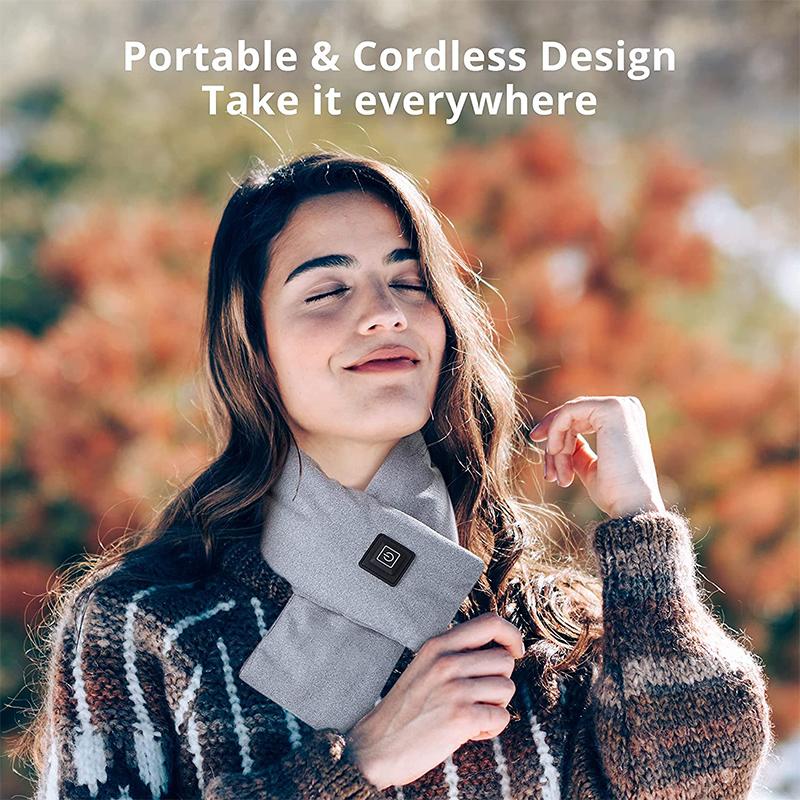 ⭐Health Benefits: Graphene heating technology and release of 8-9mm far-infrared rays aid blood circulation and help relax tense neck muscles. The position of the heated pad can be adjusted for targeted therapy.
⭐Human-friendly: The output current is 5V, which is a weak current within the acceptable range of the human body and will not cause harm to the body.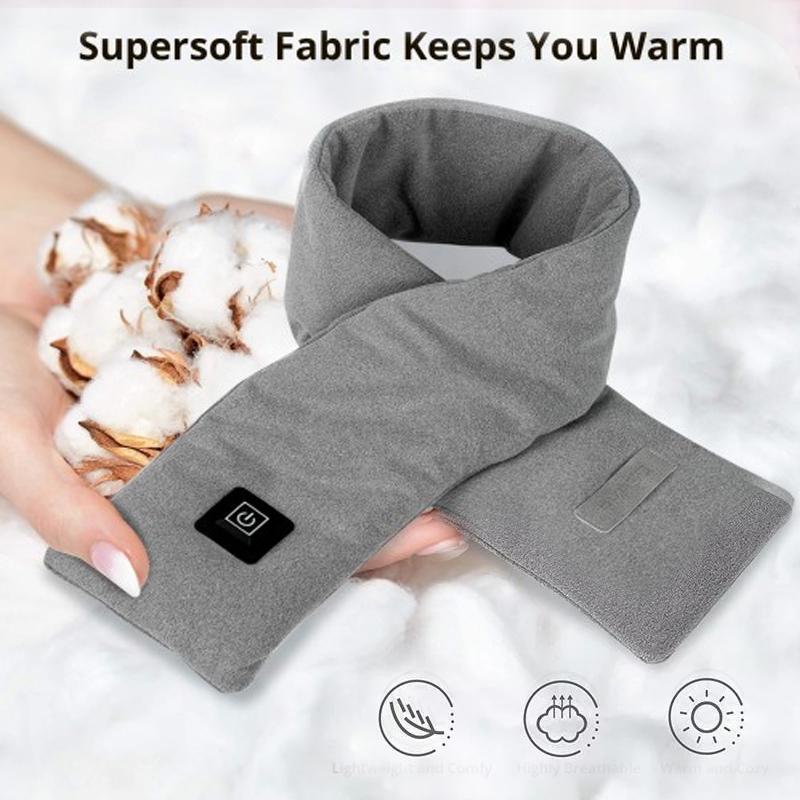 You need to prepare a lightweight mobile power

into the scarf, you can always heat.
Note: Remember to take out the mobile power when cleaning the scarf!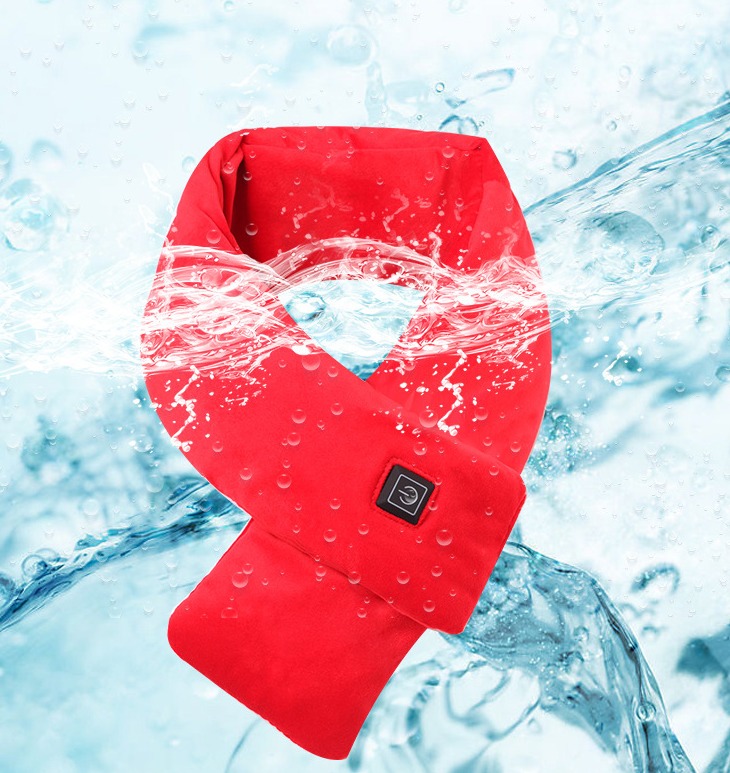 SPECIFICATIONS
Material: Cotton
Current: 5V
Color: red; pink; gray; blue; navy blue; black
Weight: 110g / 0.24lb
Size: 80*10cm / 31.49*3.93in
PACKAGE INCLUDED
1 × Upgraded Heating Scarf (without Power Bank)